At least 22 people killed in suspected massacre
MYANMAR MONASTERY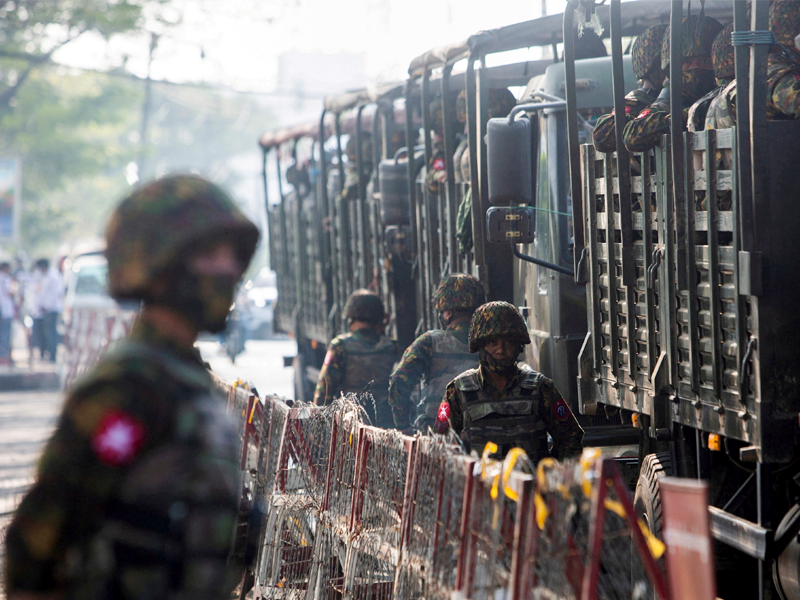 NAYPYIDAW: At least 22 people, including three Buddhist monks were shot dead at close range in central Myanmar last week, according to doctor's post-mortem report, in what opponents of military rule say was massacre of civilians conducted by Army.
A spokesman for Myanmar's junta, which staged coup two years ago to depose elected government said its troops had been involved in clashes with rebel fighters in Pinlaung region of southern Shan state but had not harmed any civilians.
Junta spokesman Zaw Min Tun said in statement Karenni Nationalities Defense Force and another rebel group entered village of Nan Neint after government forces arrived to provide security with local people's militia. "When terrorist groups violently opened fire some villagers were killed and injured," he said. He did not respond to multiple calls from Reuters for further comment. Reuters could not independently verify any of claims. A spokesman for KNDF said its soldiers entered Nan Neint and found dead bodies scattered at Buddhist monastery. Video and photographs provided by KNDF and another group, Karenni Revolution Union showed bullet wounds to torso and heads of dead bodies and bullet holes in walls of monastery.
Published in The Daily National Courier, March, 18 2023
Like Business on Facebook, follow @DailyNCourier on Twitter to stay informed and join in the conversation.