Azizabad Police action against pickpocket Gopang group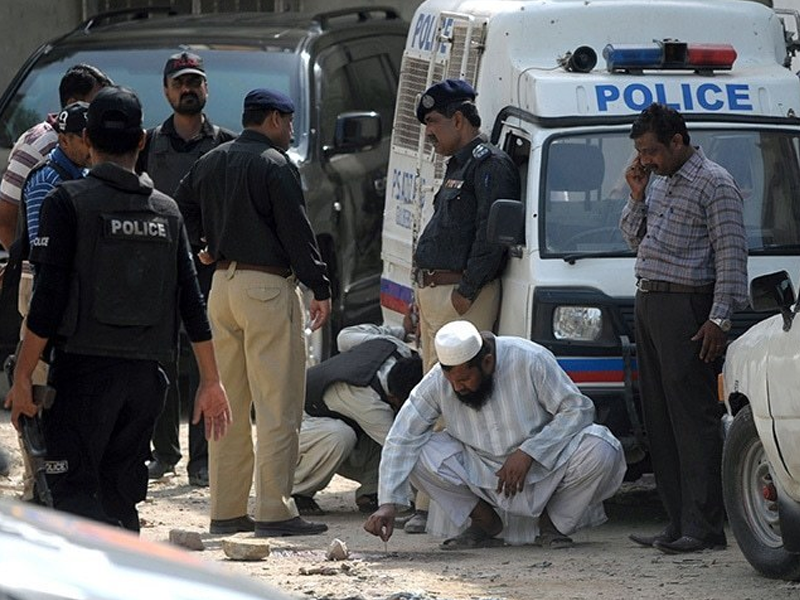 Azizabad Police arrested accused red-handed when he ambushed a labourer and picked pocket. Accused revealed that we commit crimes in different areas of city by forming team in form of a group.
The accused makes group of five to six people. They also use rickshaw for event. One of accused's companions drives rickshaw, while other companions sit as passengers, as soon as a citizen would ride in this rickshaw, these people work as a team and pick pocket. The accused said that they would take a new ride at every stop and cut his pocket thus making lakhs in a journey of 5/6 km.
Other accomplices of the accused also carry out similar operations in different areas of the city. The arrested accused were identified as Sabir Hussain Gopang, Talib Hussain Gopang, Akhtar Ali Gopang, Zahid Ali Gopang, Momin Ali Gopang. Cases have been registered against the arrested accused and investigation has been started.
Published in The Daily National Courier, September, 23 2022
Like Business on Facebook, follow @DailyNCourier on Twitter to stay informed and join in the conversation.