Caretaker govt to create conducive environment for elections: Solangi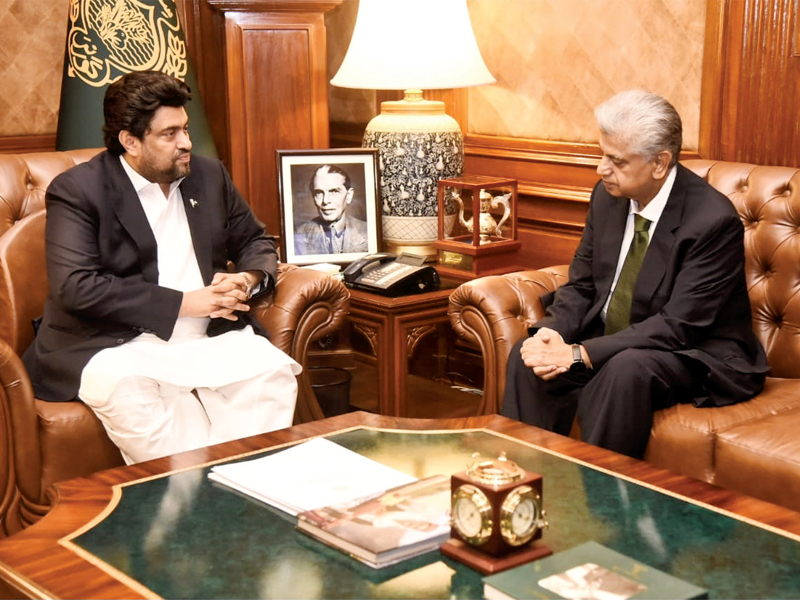 KARACHI: Caretaker Minister for Information and Broadcasting Murtaza Solangi said that government will create conducive environment for general elections.
During meeting with caretaker Chief Minister Sindh Justice (retd) Maqbool Baqir, he said caretaker dispensation will perform its duties according to Constitution and no one will be discriminated.
In meeting, they discussed important issues including conducting free, fair and transparent elections and providing facilities to media during election process. Minister said that conducting free, fair and transparent elections was common responsibility of relevant institutions.
Addressing press conference at Governor House, Solangi said that media was part and parcel of various stages of election process as it acted as bridge for Election Commission of Pakistan. Authentic reporting in elections deems most important to ensure access to accurate information to public, Solangi maintained.
During the presser in response to one question regarding PML-N supremo's return, Solangi replied that the caretaker government has nothing to do with Nawaz Sharif as he would face the law. "I don't know whether Nawaz Sharif would get pre-arrest bail or approach court after arriving in Pakistan."
In another question when asked about the remarks of PPP Chairman Bilawal Bhutto on level-playing field, Solangi said that Pakistan People's Party (PPP) Chairman Bilawal Bhutto Zardari has the right to give his opinion and he will respect it.
Kamran Tessori said that caretaker federal government's economic improvement measures are worthy of praise. He said that public needs to be informed about progress in various fields through media. He added that it is important to inform public on investment and contracts in various sectors.
Caretaker Minister Murtaza Solangi appreciating welfare initiatives of Sindh Governor said that bell of hope, ration distribution and IT courses are exemplary initiatives of Governor. Both the Governor and the minister reiterated their determination to fully cooperate in conducting elections in free and transparent manner.
Published in The Daily National Courier, September, 23 2023
Like Business on Facebook, follow @DailyNCourier on Twitter to stay informed and join in the conversation.