Chinese officials promise cooperation with Muslim countries to pacify conflict in Gaza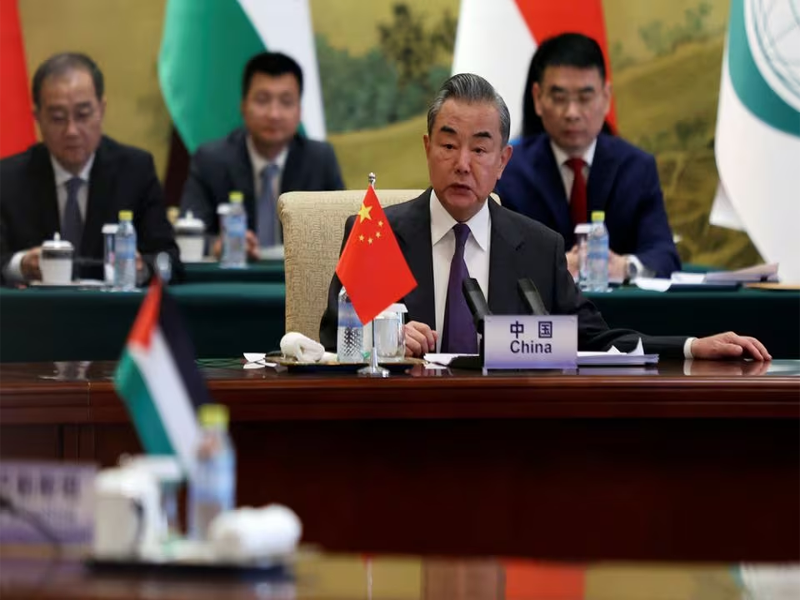 Muslim ministers urged an immediate ceasefire in Gaza during their visit to Beijing, the initial stop on their tour aiming to halt hostilities and facilitate humanitarian aid into the devastated Palestinian region.
They plan to engage with representatives from all five permanent members of the UN Security Council, pressing them to dismiss Israel's self-defence justification for its actions against Palestinians
The delegation, which is set to meet officials representing each of the five permanent members of the UN Security Council, is also piling pressure on the West to reject Israel's justification of its actions against Palestinians as self-defence.
The officials holding meetings with China's top diplomat Wang Yi on Monday are from Saudi Arabia, Jordan, Egypt, Indonesia, Palestine and the Organisation of Islamic Cooperation, among others.
"We are here to send a clear signal: that is we must immediately stop the fighting and the killings, we must immediately deliver humanitarian supplies to Gaza," said Saudi Foreign Minister Prince Faisal bin Farhan Al Saud.
The extraordinary joint summit in Riyadh this month also urged the International Criminal Court to investigate "war crimes and crimes against humanity that Israel is committing" in the Palestinian territories.
Saudi Arabia has sought to press the United States and Israel for an end to hostilities in Gaza, and Crown Prince Mohammed bin Salman, the kingdom's de facto ruler, gathered Arab and Muslim leaders to reinforce that message.
About 240 hostages were taken during Hamas's deadly cross-border rampage into Israel on Oct. 7, which prompted Israel to invade the Gaza Strip with the intention of eradicating the Islamist militant group.
Gaza's Hamas-run government said at least 13,000 Palestinians have been killed in Israeli bombardments since then, including at least 5,500 children.
.