Comedy era: Recalling back the legends Moin Akhtar, Umar Sharif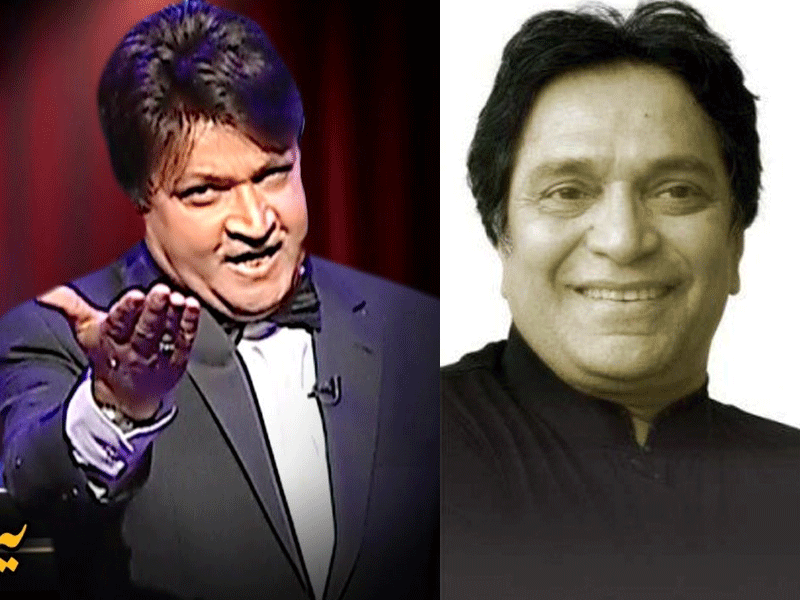 There have been several renowned comedians in Pakistan's history who have had a significant effect on the nation's entertainment sector. Moin Akhtar and Umar Sharif are two of this era's most notable individuals.
Moin Akhtar: One of the finest comedians in Pakistani entertainment history is largely recognized to have been actor, comedian, and television personality Moin Akhtar. He began his acting career in the 1960s on stage before moving to television, where he rose to fame. Moin Akhtar was renowned for his comic timing and his ability to imitate many dialects and characters. He rose to prominence in especially for his impersonations of well-known figures like Zia-ul-Haq, Maulana Fazal-ur-Rehman, and Imran Khan. In addition to writing plays and television scripts, Moin Akhtar was a skilled writer. He passed suddenly in 2011 at the age of 61, yet his corpus of work has continued to carry on his legacy.
Umar Sharif: On the other side, Umar Sharif is another well-known character from Pakistan's comedic era. He started out as a stage comedian in the early 1980s and rapidly rose to fame for his distinctive brand of humor. Umar Sharif was well-known for his quick wit, physical humour, and stage improvisation skills. His theatre productions, such "Bakra Qis ton Pe" and "Buddha Ghar Pe Hai," which were well-liked and viewed by crowds throughout Pakistan, helped him become especially well-known. Umar Sharif also worked as a director and actor in a number of films during the course of his career. He has received many honours for his efforts, including the Pakistani government's Pride of Performance medal. In Pakistan's entertainment sector, Umar Sharif is still quite active, and his contributions to humour are well-known.
Both Moin Akhtar and Umar Sharif were pioneers in Pakistan's comedy scene, and their influence on the entertainment business is still seen today. They have become living legends thanks to their distinctive comedic approaches and audience-engaging charisma. Numerous comedians who followed in their footsteps were influenced by them, and their legacy continues to influence next generations of performers.
Published in The Daily National Courier, May, 26 2023
Like Business on Facebook, follow @DailyNCourier on Twitter to stay informed and join in the conversation.