Daraz, Visa expand partnership to augment flood relief efforts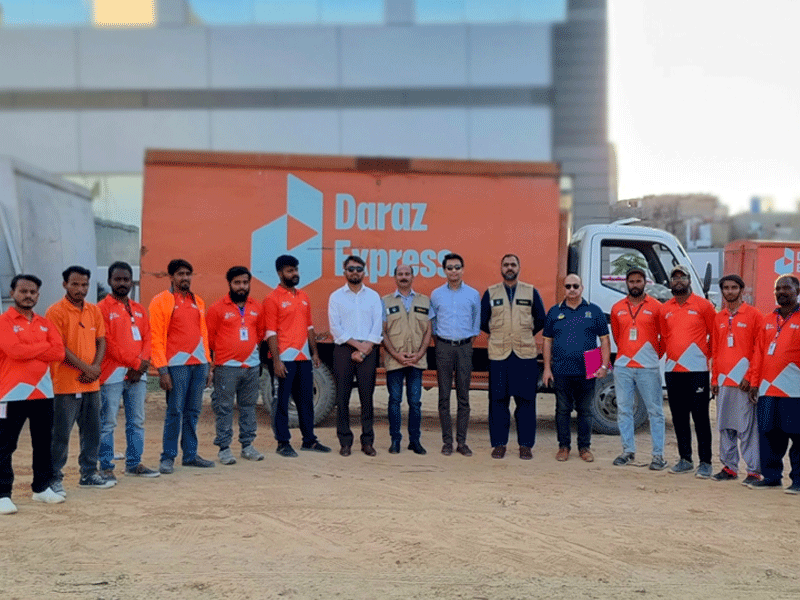 Karachi: Daraz and Visa have expanded their partnership to support active flood relief efforts for more than 4,000 families from affected communities in Pakistan. Leila Serhan senior Vice President and Group Country Manager North Africa, The Levant and Pakistan Visa said, "Our partnership with Daraz is an important one as we are bringing together our core skills and resources to support ongoing relief efforts in Pakistan."
Ehsan Saya Managing Director Daraz stated, "We are grateful to Visa for their generosity during these difficult times and glad that our ecosystem was able to benefit communities during their hour of need." Syed Zeeshan Ali Director Digital Payments Daraz said, "We are thankful to Visa for their support towards this humanitarian cause and glad that we leveraged our strategic partnership for betterment of our communities".
Daraz and Visa have been long-term partners and combined their efforts to help affected by using Daraz platform. Visa allocated Rs 22 million to procure items from Daraz marketplace and Daraz managed all logistical operations to arrange items at cost price from its seller network and delivery in short span of time. Organisations handled distribution of relief items including with National Disaster Management Authority, JDC Foundation Pakistan and Alkhidmat Foundation Pakistan.
Published in The Daily National Courier, December, 03 2022
Like Business on Facebook, follow @DailyNCourier on Twitter to stay informed and join in the conversation.