Donald Blome's meeting with Nawaz Sharif, Jahangir Tareen come out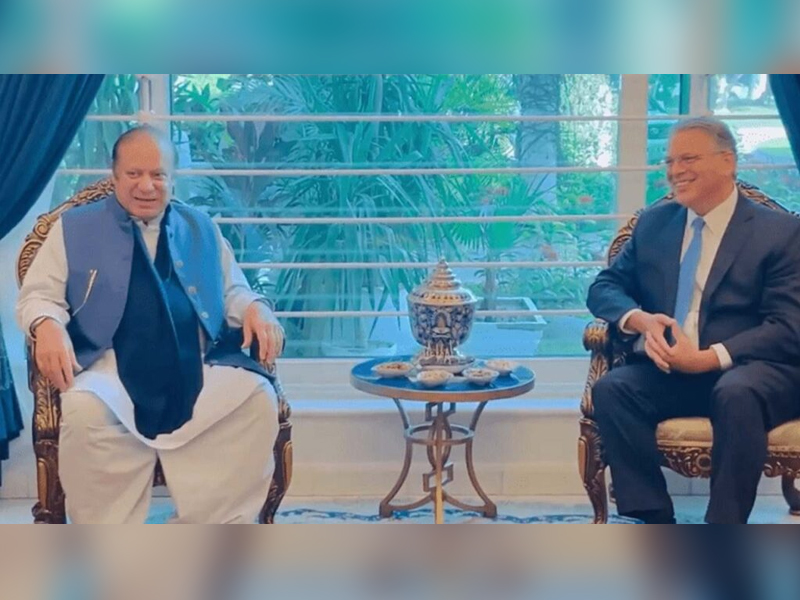 ISLAMABAD: Inside story of American Ambassador Donald Blome's meeting with Nawaz Sharif and Jahangir Tareen has come out.
According to sources, in meeting with Nawaz Sharif and Jahangir Tareen, Pakistan-US relations and country's political situation were discussed.
Sources said Nawaz Sharif and American Ambassador talked about general elections and economic situation of Pakistan. Leader of PML-N said that we have complete agenda and plan to improve economic situation. In meeting, there was nothing related to Chairman Tehreek-e-Insaaf, but American Ambassador definitely asked about level playing field.
Nawaz Sharif said that we are not in favour of banning any political party and let people decide. American ambassador inquired about health of Nawaz Sharif. Ambassador congratulated Nawaz Sharif on his return home. Nawaz Sharif replied that you seem to have brought all information about me.
In meeting with Jahangir Tareen, reasons for leaving Tehreek-e-Insaaf were discussed. Donald Bloom asked how many seats Istehkam Pakistan Party will have in election.
Jahangir Tareen said that people and large number of Tehreek-e-Insaaf are with us. Ambassador kept asking questions about political future of Tehreek-e-Insaaf.
Published in The Daily National Courier, November, 20 2023
Like Business on Facebook, follow @DailyNCourier on Twitter to stay informed and join in the conversation.