'From a plastic factory to an an environmental activist'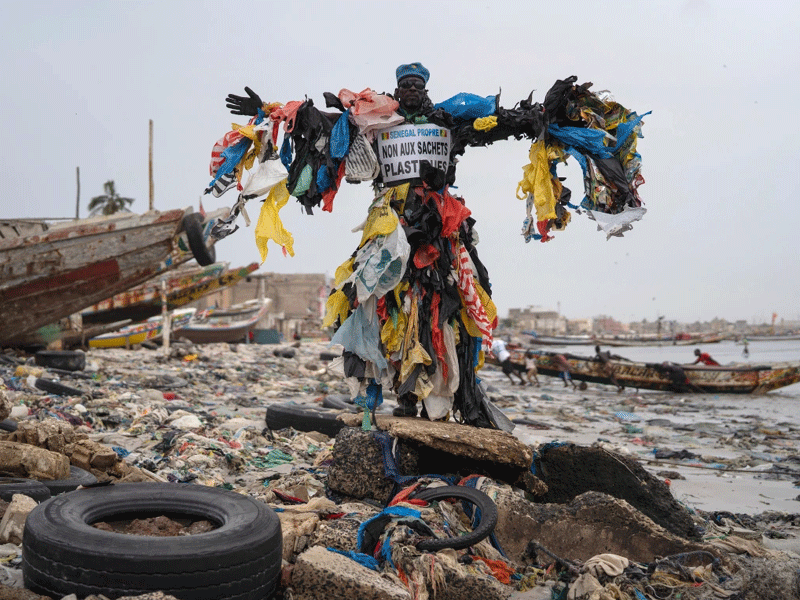 Larkana: History is witnessed power money corrupts people to an extent that they stop thinking about what is right and what is wrong. Hence, it's a surprise when selfless people emerge from crowd and provide us all with proof that humanity exists.
Believe it or not, there are several such individuals in Pakistan too. Here's story of Khalid Mir Jatt, a man who chose betterment of environment over wealth. Previously, Khalid owned company that produced plastic shoppers. However, when news regarding climate crisis struck world, he decided to shut down his service in 2014 when barely anyone cared about protecting environment. Even in that time, Khalid knew he had to take step and care for province and people living there. Not only this he stopped producing plastic, also focused on spreading awareness regarding global warming and harm caused by plastic waste.
His efforts were later noticed by Sindh government who appointed him in charge of plastic waste committee formed in Larkana. Khalid turned to his grandfathers' artisan business of creating handcrafts after he shut down his factory. His current business promotes culture of Pakistan. Today, Khalid Mir Jatt is an environmental activist who is adamant on spreading awareness and putting stop to activities that contribute to climate crisis. Currently, he joined hands with Miraal Events Pakistan and Saffron Events UK to speak out regarding climate change being part of documentary project that will be shot across globe.
Published in The Daily National Courier, November, 24 2022
Like Business on Facebook, follow @DailyNCourier on Twitter to stay informed and join in the conversation.