Imran expresses willingness to talk anyone for sake of Pakistan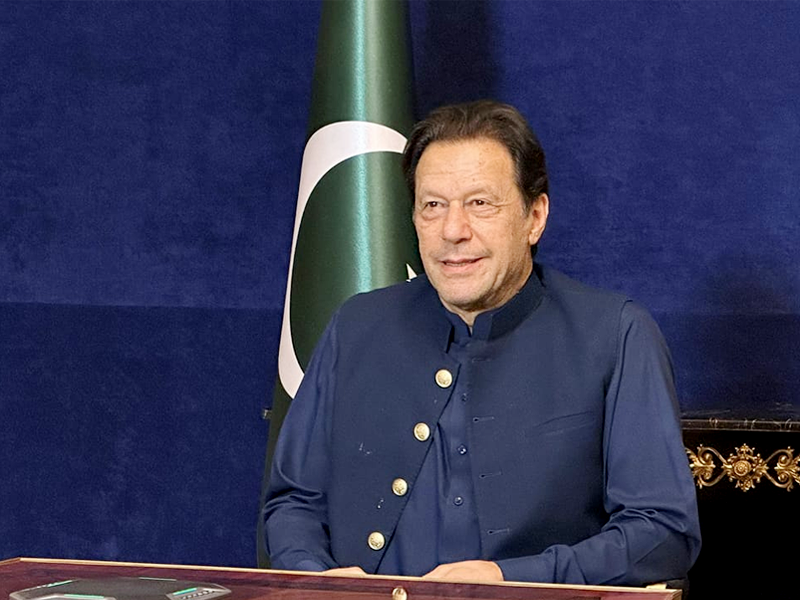 Lahore: Chairman of Pakistan Tehreek-e-Insaf Imran Khan has expressed his willingness to talk to anyone and take every step towards development, interests and democracy of Pakistan.
In tweet, Imran Khan stated that he will not hesitate to make any sacrifice for sake of country. Statement comes just minutes after district and session's court in Islamabad dismissed his plea seeking suspension of non-bailable arrest warrants issued against him in Toshakhana case. Verdict reserved by Additional District and Sessions Judge Zafar Iqbal, stated that warrants could not be suspended on basis of an undertaking.
In separate tweet, Imran Khan thanked people of Pakistan who joined struggle for "Real freedom" and his party's workers from all over Pakistan, including Lahore. He prayed that Allah Almighty would make struggle and journey towards true freedom successful.
Imran Khan's statement on being willing to talk to anyone for Pakistan's development and democracy comes at time when country is facing numerous challenges, including economic and political instability. Meanwhile, Imran Khan said he never broke law during his lifetime and he could provide that in writing. His statement comes in wake of intermittent episodes of stalemate between police, later flanked by Rangers and PTI activists amid fears of his arrest in connection with Toshakhana case.
Addressing party workers outside his residence at Zaman Park, he said law enforcement agencies attacked him and his party workers as if they were terrorists. "I ask them to furnish single instance where I broke law", he added. They came to arrest, he said, leader of biggest political party in Pakistan. Policemen did all this just for sake of securing their jobs, he continued. Imran said he was on protective bail until March 18 but police arrived on March 14 instead. "LHC also asked police what they were doing there before March 18, he added. Talking about ticket distribution for upcoming elections, he said he knew what had happened in 2018 during PTI ticket distribution adding that money and political influence were used.
Published in The Daily National Courier, March, 17 2023
Like Business on Facebook, follow @DailyNCourier on Twitter to stay informed and join in the conversation.