Islamic heritage and Saudi Arabia's quest for a diversified economy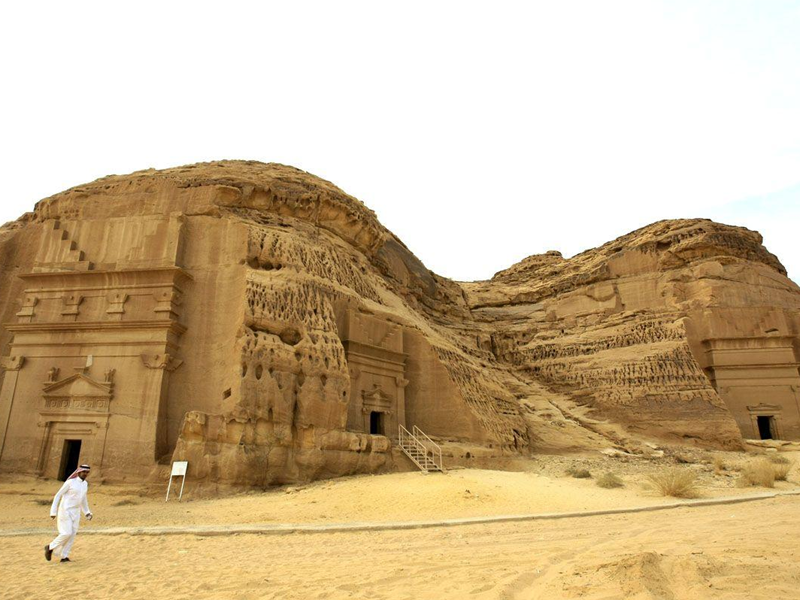 Although Saudi Arabia is home to some of the world's most historically significant Islamic sites, international tourists have yet to add visiting the Kingdom to their bucket lists.
For decades, the Saudi economy has remained heavily reliant on oil, so much so that it has dominated the nation's reputation. However, over the past few years, through its Vision 2030 reforms, the new Saudi government has been actively diversifying its economy. One such diversification is building a tourism sector, a notion unthinkable even a decade ago.
Historically, travelers have only been permitted entry to the Kingdom to conduct business, visit family, or perform Hajj or Umrah. However, to meet its targets, the Kingdom needs to increase its foreign tourists to 55 million by 2030. This goal has led to the introduction of tourist visas and ushered in a new era where international tourism is encouraged.
The question posed by economists has been, can the Kingdom turn its tourism potential into a sound economic sector, or will it have to rely entirely on more Hajj and Umrah visitors? More specifically, what can the Kingdom offer foreign tourists to get them to choose it over other destinations?
The only viable answer to this question is Islamic history.
To land in the Top 10 list of the world's most visited nations, a country must have unique desirable assets, or offer an experience far more entertaining than other destinations.
The latter would be tough to create in the Kingdom without negatively impacting local customs and culture. However, the Kingdom can offer a unique desirable asset: Authentic Islamic historic sites. The Kingdom is endowed with a rich selection of historically significant Islamic sites yet to be developed. These sites are not only desirable nationally, but because of their significance to Islamic history they are significant globally.
Leaning into Islamic heritage as the bedrock of Saudi tourism would allow the Kingdom to further deliver its raison d'etre by offering Muslims worldwide more ways to experience their religion, as well as creating an opportunity for the Muslim world to share its rich Islamic culture and history with non-Muslims around the globe.
Building a socio-economically booming tourism sector is far more complex and much less direct than building a business. Therefore, economic success will not be driven by the profitability of individual sites but by a wide range of connected sectors and businesses that contribute to the tourism sector and, together, create jobs and increase gross domestic product.
Experience and studies have shown that the authenticity of heritage sites significantly affects the economic value they create. Manufactured history and commercialized heritage are no longer enough for savvy tourists who have a lot of choices about where to spend their time and money.
Published in The Daily National Courier, October, 03 2022
Like Business on Facebook, follow @DailyNCourier on Twitter to stay informed and join in the conversation.