Mayor Karachi inaugurates Hyderi Football Ground, park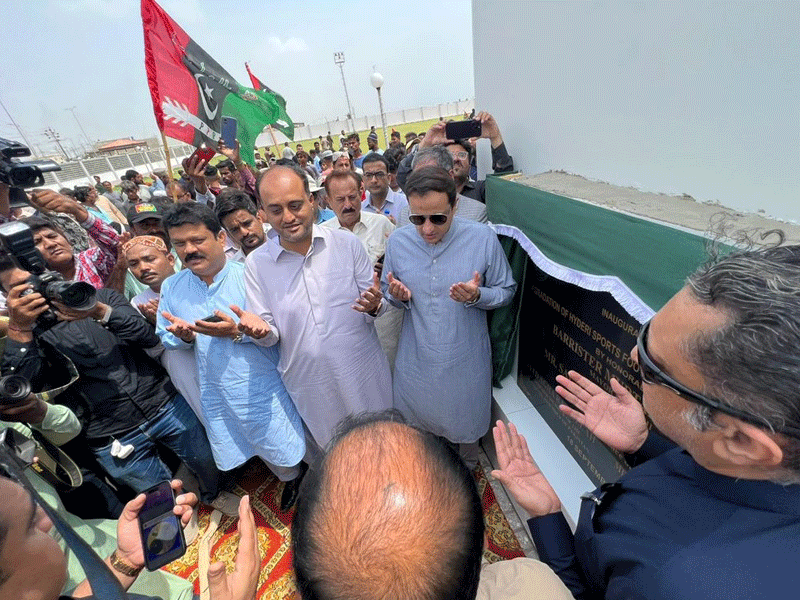 KARACHI: Mayor Karachi Barrister Murtaza Wahab on Monday inaugurated Hyderi Sports Football in Ibrahim Hydari area of Malir, Karachi.
Deputy Mayor Karachi Salman Abdullah Murad, Mayor Karachi's Representative for Political Affairs Karamullah Waqasi, former member of Sindh Assembly Mahmood Alam Jamot, and former member of National Assembly Syed Agha Rafiullah were also present on the occasion. Addressing the inaugural ceremony, Mr Wahab said this ground is a beautiful gift from Bilawal Bhutto Zardari to the people of Malir district. He said that it is the mission of Bilawal Bhutto Zardari to provide the best sports and entertainment facilities to the people in the suburbs of the city.
He said: "I am grateful to the local leadership of the PPP and the town administration for this cooperation. "We are going to give another gift to the people of Malir District, Ibrahim Hyderi and Sherpao Colony in two weeks in the form of Star Ground where various sports facilities are provided on an area of 20 acres."
The Mayor Karachi said that time proved that whatever project was started by PPP and whatever work was started, it was completed.
Published in The Daily National Courier, September, 19 2023
Like Business on Facebook, follow @DailyNCourier on Twitter to stay informed and join in the conversation.