No respite for coal miners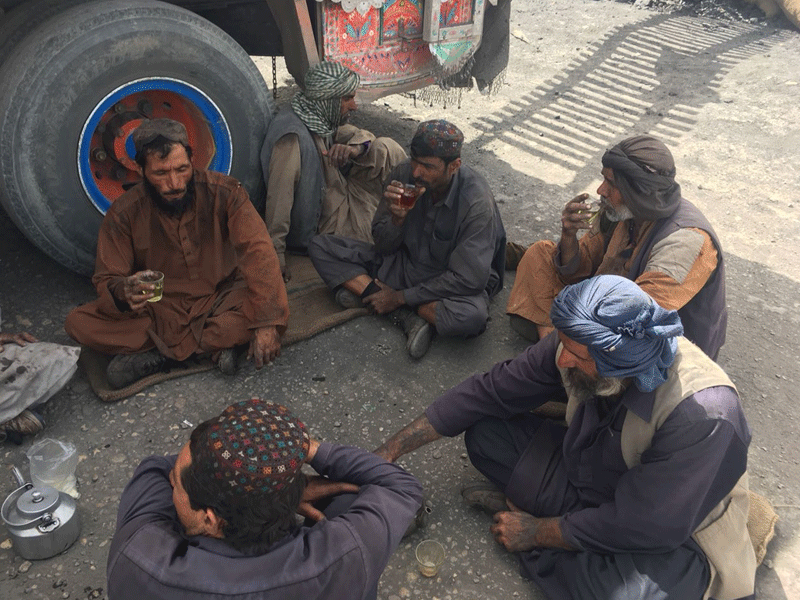 The pathetic working conditions in coalmines have taken toll on the lives of miners yet again. In this latest incident, as many as nine labourers have lost their lives while four others sustained injuries in an explosion at a coal mine site in Orakzai tribal region of KPK province on Wednesday last. Such incidents have become a common occurrence in our coal mines in both the KP and the Balochistan provinces. Such explosions occur mainly due to gas build-ups but no mechanism has been in place to check such conditions which lead to explosions.
As a matter of the miners in our country are exposed to various dangers as there is no check on workplace conditions.
It is high time the government should value human life, and enforce health and safety measures at mines so that the working conditions are improved.
Since last year there is an unprecedented rise in such incidents. As many as eight laborers have lost their lives in mining incidents this year so far. Few months back, as many as four miners were lost their lives while another three were injured in an explosion at a coal mine in Sara Gurgai area of Balochistan. As a matter of fact, several such incidents of its kind reported in Balochisan province this year. Last year's statistics show that over one hundred coal miners died in mining accidents in the province. The worst working conditions of Pakistan's mining sector where every year scores of miners lose their lives.
They are the most vulnerable section of laborers community which is exposed to horrors and extreme human rights violations. They not only lose their lives due to unsafe working conditions but the sad aspect is that they are also subjected to violence by the nationalists and the extremists like Islamic States. Yet another, sad aspect of the mining sector in Balochistan is that the compensation for death and injury of miner is lower in the province i.e. Rs300,000 as compared to other provinces where it stands at Rs500,000. Regrettably, nothing has been done on part of the government to pay attention to the ongoing plight of miners. The irony is that that despite all the fatalities every year, occupational health and safety conditions have not been improved.
The miners get very low daily wages but the owners of these mines earn huge profits running in billions of rupees every year. Both provincial and federal government also earn a great amount in form of taxes from these mines but they never pay heed to the plight of those working in unsafe conditions in those 'death traps'. Since there is no mobile service available in the mountainous areas where miners work, so it becomes difficult for the miners to inform the authorities about the incidents in time. Accumulation of methane gas in the mines which cause huge fires in the mine after the explosion is also one of the main cause of the incidents. Then the terrorists also target the mines as is evident from the August last year incident when the Islamic State group had claimed responsibility for the killing of 11 coal miners in the Balochistan province. They were kidnapped by militants and killed near the coal mine. The victims were members of a minority Shia community, the Hazara, repeatedly targeted by extremists because they are followers of Shia Islam. Overall, 109 coal miners have been killed last year across Pakistan.
Over a hundred coal miners have lost their lives in Balochistan province alone this year. One would agree with the HRCP which recommended that the government to improve the status of the coal mining sector by upgrading it to the level of industry and ensure steps to hold both mine owners and contractors responsible for running their sites in accordance with the provisions of the Mines Act of 1923 and subsequent amendments which are aimed providing safety and security to miners. There is no denying that minors work in dangerous conditions. We frequently hear of accidents ranging of cave-ins, poisonous gas leaks, explosions and rock bursts and also attacks by extremists and separatists. The miners are also exposed to plethora of respiratory diseases, such as black lung disease which is a fatal disease. Khyber Pakhtunkhwa also report from time to time such heinous killings and deaths of miners due to insufficient safety measures. But never a proper inquiry is made into such tragedies and the endless saga of miners exploitation and killings continue.
There is a dire need for something to be done to improve the working conditions of Pakistan's miners. The federal and provincial governments must uphold and enforce the 1923 Mines Act, which entitles miners to extensive safety and labour welfare regulations and medical allowance in cases of injuries or illnesses received while working in a mine. There is a significant power imbalance between those who own Pakistan's mines and those who work in them, and it is the government's duty to ensure that exploitation and endangerment of workers is not allowed.
A recent data shows that around 100 mine workers die every year due to unsafe conditions in mines; And last year an estimated 208 miners lost their lives in Pakistan. It is high time that existing laws are implemented and factories including the multinational companies are held legally accountable for the unsafe conditions at the workplace. This could be through mandatory checkup and surprise inspection of mines by inspectors at federal and provincial level. With the passage of times, situation has deteriorated further. The Global Rights Index 2016 of the International Trade Union Confederation has paced Pakistan in the list of the worst countries in the world for workers, falling in the fourth out of as many as five categories.
Published in The Daily National Courier, December, 02 2022
Like Business on Facebook, follow @DailyNCourier on Twitter to stay informed and join in the conversation.