'One-man power show' jurisdiction needs review
TWO SC TOP JUDGES VOW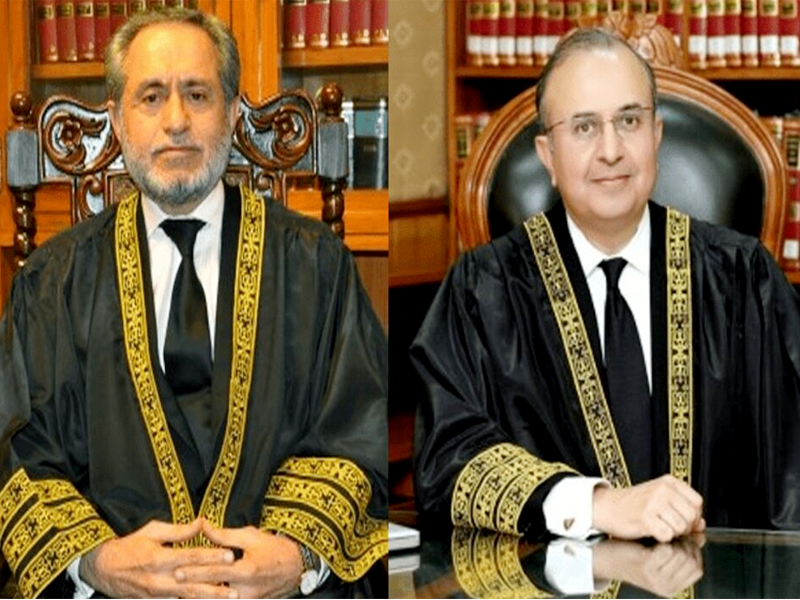 ISLAMABAD: Supreme Court's (SC) two judges, Justice Mansoor Ali Shah and Justice Jamal Mandokhail questioned Chief Justice of Pakistan Umar Atta Bandial's jurisdiction to take suo motu notice in their detailed dissenting notes issued. Their notes come as SC's five-member bench is hearing plea against Election Commission of Pakistan's decision to postpone elections in Punjab until October 8, wherein filer, PTI had stated that ECP took step in contravention to apex court's orders. SC had, earlier, ordered ECP to hold elections in Punjab and KP within ninety days of dissolution of assemblies in suo motu notice taken by CJP. Five-member bench headed by CJP comprised Justice Ijazul Ahsan, Justice Jamal Khan Mandokhail, Justice Muneeb Akhtar Sheikh and Justice Ameenuddin Khan.
Dissenting judges remarked that four SC judges, in seven-member bench had rejected CJP's suo motu notice. They remarked that jurisdiction of "one man power show" must be reviewed, adding that apex court could not be left to one man's authority and it was time to end CJP office's jurisdiction to enjoy suo motu notice.
When caprice and convenience of judges takes over, we enter era of an "Imperial Supreme Court", judgment read. Full court must be summoned to constitute policy regarding jurisdiction on taking suo motu notice, added judgment.
Published in The Daily National Courier, March, 28 2023
Like Business on Facebook, follow @DailyNCourier on Twitter to stay informed and join in the conversation.