PM credits WB for assisting flood relief operation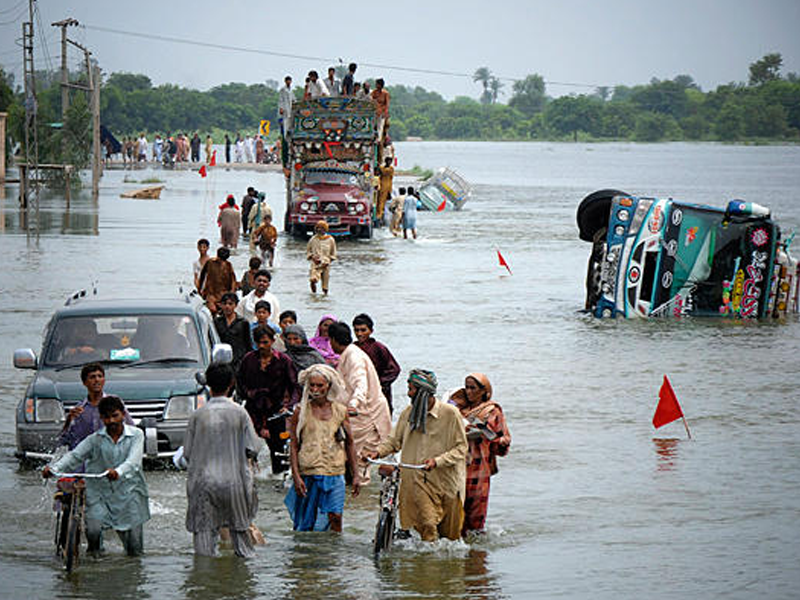 ISLAMABAD: Prime Minister Shehbaz Sharif yesterday expressed gratitude towards World Bank (WB) for providing 372 million dollars' vast amount for flood relief in Pakistan. He met President of World Bank David R. Malpass at sideline of 77th session of United Nations General Assembly.
World Bank's President stressed that Pakistan should be prioritised for reconstruction through collective support of international community. He expressed sympathy and condolence over damage and destruction caused by flood. He expressed World Bank Group's willingness to help Pakistan in its reconstruction and rehabilitation efforts.
He pledged to immediately re-disburse 850 million dollars to help Pakistan in flood relief efforts. Prime Minister appreciated World Bank's partnership with Pakistan and informed about government's initiatives to introduce economic policies focused on strengthening economy, price stability and maintaining sustainability of financial sectors.
He highlighted government's need for additional investment and financial resources from international community to mitigate devastating effects of climate change on people and economy of Pakistan. He emphasised Pakistan's role in climate change is very small, yet Pakistan is facing devastating effects of climate change.
Published in The Daily National Courier, September, 23 2022
Like Business on Facebook, follow @DailyNCourier on Twitter to stay informed and join in the conversation.