PM Kakar vows strong crackdown on smuggling industry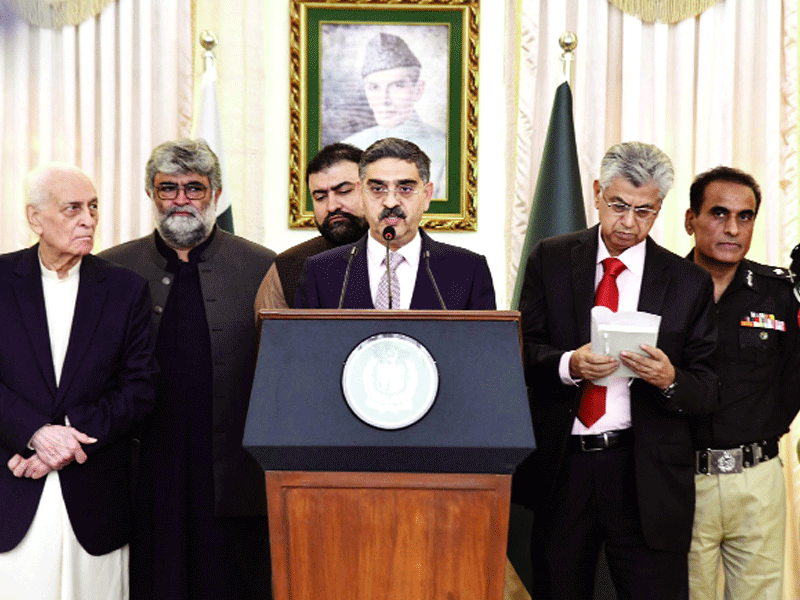 ISLAMABAD: Caretaker Prime Minister Anwaar-ul-Haq Kakar has emphasized a zero-tolerance policy towards illegal trade and announced a comprehensive plan to curb cross-border smuggling. Speaking at a press conference, he assured that strict measures would be taken against those involved in the smuggling industry.
This statement came as the Torkham border with Afghanistan resumed operations after a nine-day closure. PM Kakar highlighted that the commerce ministry, in collaboration with border management authorities, is reevaluating policies to regulate trade items. He dismissed concerns about affecting livelihoods in bordering areas, asserting that a healthy trading environment, not smuggling, is essential for the region's prosperity. Kakar also addressed the issue of Afghan refugees engaged in smuggling and outlined a policy to address their status.
He underscored counter-terrorism as a top priority for the caretaker government and affirmed a commitment to effective governance during their tenure. The Prime Minister also acknowledged global factors influencing petroleum prices and pledged to focus on improving governance approaches for relief to the public. In response to questions about political appointments, Kakar emphasized the non-partisan nature of the individuals selected, emphasizing their background as former civil servants rather than party members. He concluded by affirming the government's support for media freedom and its willingness to accept constructive criticism.
Published in The Daily National Courier, September, 16 2023
Like Business on Facebook, follow @DailyNCourier on Twitter to stay informed and join in the conversation.