PPP to move courts if Sindh development schemes remain suspended: Bilawal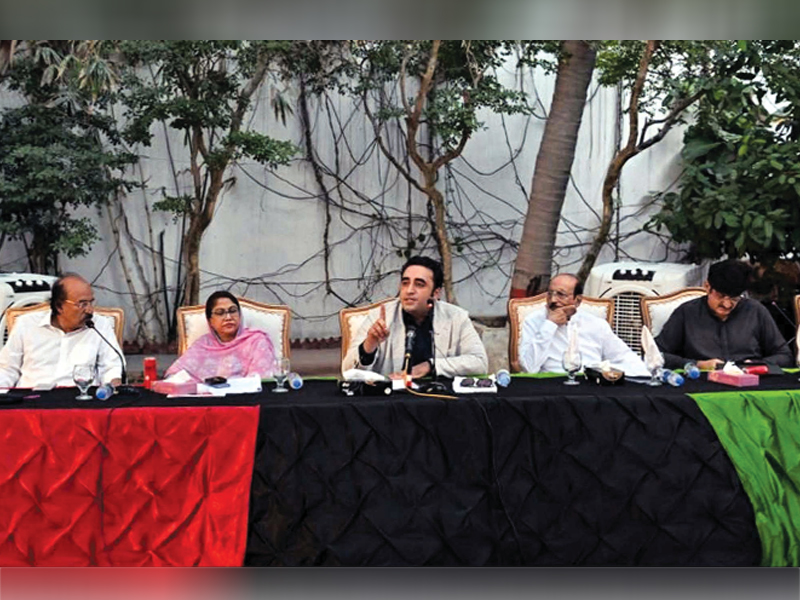 KARACHI: (Pakistan Peoples' Party Chairman Bilawal Bhutto Zardari said that his party will approach courts if matter of suspension of development schemes in Sindh remains unaddressed after they have discussed it with Election Commission of Pakistan and interim provincial government.
PPP has often expressed concerns about suspension of funding for flood victims and development projects in province after commencement of caretaker setup, with party leaders citing certain ban on development activities specifically in Sindh, distinct from other provinces.
Addressing press conference here, Bilawal recalled that during their time in government, they had legislated to allow continuation of these development schemes, which, according to him, should not lead to suspension of uplift activities now.
He ridiculed some political leaders for running from next general elections, saying they would distract from pressing issue at hand but would eagerly discuss topics like delimitations or weather on television.
Bilawal indirectly criticised Jamiat Ulema-e-Islam-Fazl Chief Maulana Fazlur Rehman and Muttahida Qaumi Movement urging public to distinguish between those leaders who were trying to avoid general elections.
He emphasised that PPP was only political group fully prepared for upcoming elections.
Bilawal bemoaned difficult living conditions faced by general populace, highlighting their urgent needs for food, shelter and clothing.
He noted that masses had pinned their hopes on PPP, which, according to him, offered solutions to all crises and problems in its party manifesto.
Bilawal stated that delimitations had been finalised and urged ECP to announce date for elections. Bilawal declared that he would not rest until schedule for next general election was notified.
Published in The Daily National Courier, October, 03 2023
Like Business on Facebook, follow @DailyNCourier on Twitter to stay informed and join in the conversation.