PTI's 'Haqeeqi Azaadi' movement to kickoff on Sept 24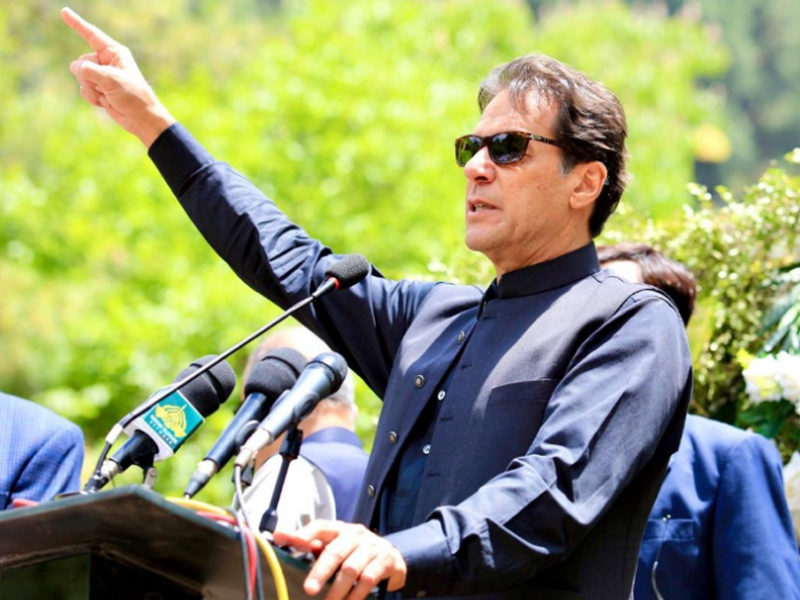 LAHORE: Former Prime Minister and Pakistan Tehreek-e-Insaf (PTI) Chairman Imran Khan said that economy cannot improve until justice system is improved.
Addressing lawyers' convention here yesterday, he thanked legal fraternity for a warm welcome and said that imported government is leading Pakistan towards quagmire.
According to International Monetary Fund and World, Imran Khan said Pakistan is facing Sri Lanka-like situation, adding that inflation is highest in Pakistan's 50-year history and his party will steer country out of this slack. PTI Chairman went on to say that country needs rule of law and economy cannot prosper until justice system is improved, adding that no one in West receive calls from unknown numbers nor anyone has courage to illegally occupy land, while no one is allowed to commit violence like Shahbaz Gill but in Pakistan, cases are being lodged against journalists.
PTI Chairman said that PTI movement for a Haqeeqi Azaadi will begin on Saturday September 24 as he called on supporters to get ready for his call.
I will give a call and we will get our country liberated in real terms, he said at lawyer convention.
Imran announcement comes after federal government beefed up security arrangements in Red Zone areas of Islamabad, saying some people were headed towards Islamabad to have their political demands accepted.
PTI chief again said that those issuing threats from unknown numbers should be threatened back something he had first mentioned in his speech in Chakwal.
He criticised incumbent government for its economic policies, saying rupee had greatly depreciated against dollar and caused inflation and unemployment to soar.
He alleged that while poor people were suffering, wealth of those in government was increasing. Imran also bemoaned rule of law and unequal application of justice in country compared to western countries. Law enforcement agencies whose job it is to implement rule of law are ones breaking law and committing injustice against people.
Published in The Daily National Courier, September, 22 2022
Like Business on Facebook, follow @DailyNCourier on Twitter to stay informed and join in the conversation.