Shahid Khaqan terms NAB law 'draconian'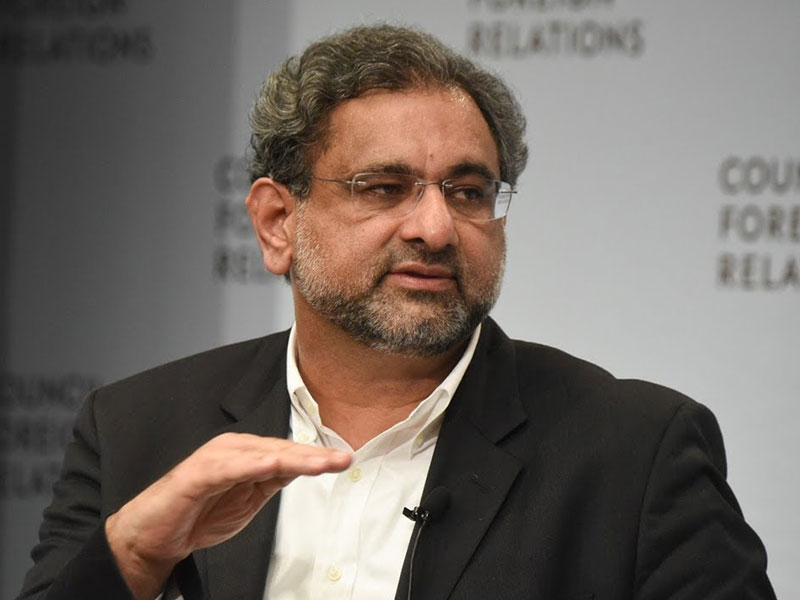 KARACHI: PML-N senior leader Shahid Khaqan Abbasi terming NAB law a black law said those holding accountable consider themselves above law.
It should be asked from NAB it had framed false cases at whose behest. If letter can be shown to ministers and chief justice then why not to parliament. Former chairman has destroyed lives of people and he is answerable, he said this while addressing a press conference here.
He held need is there to correct system of justice. Former chairman NAB should make public facts. Those holding accountability has to render account themselves before all. These matters don't run this way. He will have to render account one day. It should be asked from NAB false cases were framed at whose behest.
People run cases in court for 6 years, he said adding we say justice system should run. Negligence of 4 years cannot be rectified in four months. He indicated oil prices are determined by OGRA and not by government. OGRA fixes prices of oil keeping in view prices in international markets and by including other elements.
NEPRA sees matters of electricity and not government, he underlined. NEPA and OGRA are independent institutions. Earlier oil prices were determined after 30 days and now prices are determined after every 15 days. No sales tax is included in oil prices. I hope prices of petroleum products will be scaled down today, he added.
Published in The Daily National Courier, October, 01 2022
Like Business on Facebook, follow @DailyNCourier on Twitter to stay informed and join in the conversation.