The need of appreciation in life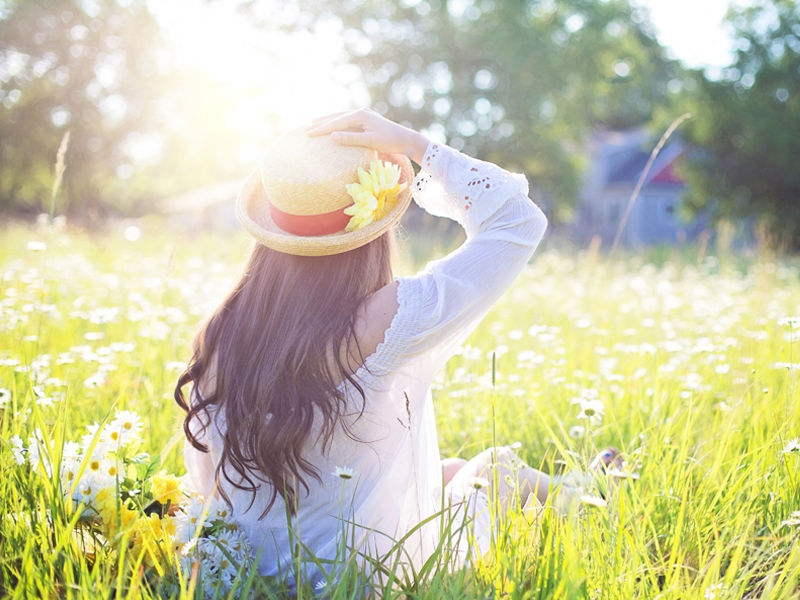 I as human beings feel we continually crave for positive attention. And appreciating someone is best way to go about doing it. We all need to know that how important we are in others people life. We all need to be observed, valued and appreciated in both personal and social life. Problem starts when we don't even notice how we slipped into habit of taking each other for granted and stopped caring for and appreciating each other. This leads to other problems-arguments, frustration, resentment and quickly we begin to wonder if this relationship is meant to work out.
When we get to stage where we realise that life is not what we imagined it will be or how we want it to be, we get so caught up in negative situations that we find ourselves not appreciating more positive aspect of our lives. No matter our exact situation in life, we all face disappointment and pitfalls at some point. Yet, if we do not make a conscious effort to appreciate what we have, it is often all too easy to focus on what we do not have and that can turn into a sense of self- complacency rather than a feeling of self-empowerment. Praising anybody for his or her task can increase confidence of receiver. Word "Appreciation" looks smaller from outside but it can help achieve anything if used properly.
This word is most powerful word for motivating someone. If someone gets appreciated for a certain task then that person always gives best in all further tasks. Feeling honestly appreciated lifts people up. We want to be appreciated by what we are, what we do and what we receive. Appreciation is core of all healthy relationships. Nothing's worse than feeling as if someone doesn't love and appreciate you. Especially, when they're your partner. I wonder if there's an extreme amount of articles that I'm allowed to write about importance of showing your appreciation for people when you have them in your life. If you have anything that's of value to you in life, it's necessary to take care of it in order to keep it nice.
But many times we become careless and we feel that we got what we wanted and therefore, it should be an easy road from here on end. When you have someone in your life that you've worked hard to get not only should you appreciate them, but you should cherish fact that they're in your life and show your appreciation by putting love and effort into everything that you do. As well, you should show your loved ones how much you love them by being kind, courteous, appreciative and showing gratitude.
Be thankful and appreciate them! You should make them feel that you love and appreciate them just as much throughout your life, as you once did in very beginning when you first met them. Being appreciated in a relationship makes a person feel special, grateful and treasured. When you let someone know how much you appreciate them, you're telling that person how much they mean to you and more special you make that person feel, stronger your relationship will become. When both partners feel appreciated, "they are much more likely to want to be together because each person feels valued." Appreciation means you are hearing each other and making each other a priority. A great deal of research has shown that gratitude helps us to initiate, maintain and strengthen our relationships. Gratitude may make our romantic relationships closer and more satisfying, encourage us to feel more invested in friendships and even cause us to be more helpful coworkers. Importance of appreciating those who care about us cannot be argued enough.
Friends make us happy in ways we probably hadn't even given much thought about. A friend is someone who chooses to accept us as we are, despite faults we possess. Importance of appreciating those who care about us cannot be argued enough. Friends make us happy in ways we probably hadn't even given much thought about. A friend is someone who chooses to accept us as we are, despite faults we possess. If you have difficulty openly appreciating others, it's likely you also find it difficult to appreciate yourself.
Take a few moments at end of day to ask yourself this simple question: "What can I rightly feel proud of today?" If you are committed to constant self-improvement, you can also ask yourself, "What could I do better tomorrow?" Both questions hold your value. Remember, none of us is too great, too powerful, too strong, too beautiful, too rich, too smart, or too anything, that they wouldn't want to feel loved and appreciated just like next person.
We all want to feel loved and we all need to feel loved. And that's why we should not take anything in life for granted and we should appreciate people and things that we have in life while we have them, instead of merely when they're gone or as they're getting destroyed. Appreciate people that you have in your life so much, so that they'll never even question how much you love them. Make them know how much you care by showing them through your words and your actions. Life is too short not to tell people that you love how much they mean to you.
Published in The Daily National Courier, September, 21 2022
Like Business on Facebook, follow @DailyNCourier on Twitter to stay informed and join in the conversation.