US, German Consuls General praise Pakistan's special athletes competing in Berlin Games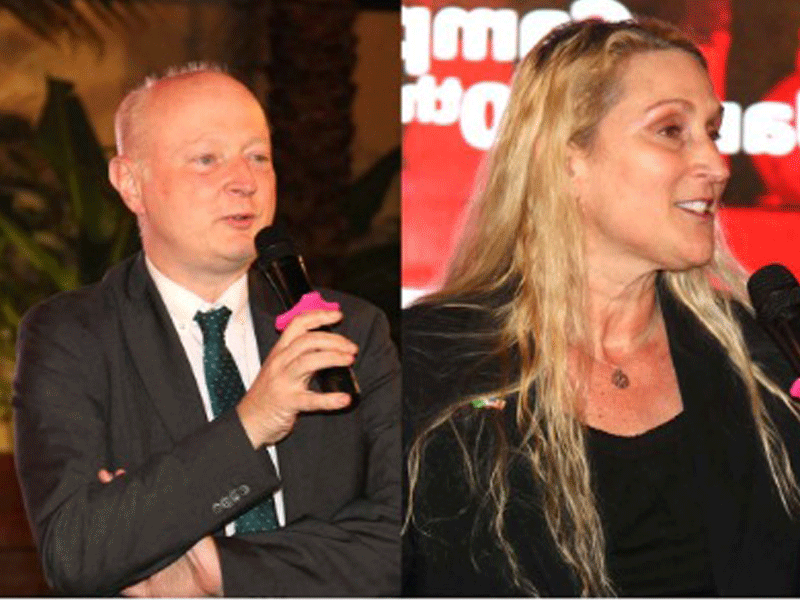 KARACHI: Chairperson Special Olympic Pakistan, Ronak Lakhani, hosted a dinner reception in honor of the special players who will be participating in the Special Olympic World Games which will be held in Berlin this year. In promoting the Special Olympics, Chairperson Lakhani and her team have prepared a competitive contingent from Pakistan through their sponsorship efforts. On this occasion, the athletes said that they are making full-fledged preparations for the mega event in Berlin and are hopeful of winning honors for Pakistan.
U.S. Consul General in Karachi, Nicole Theriot, said the special players were an inspiration for everyone and are a shining example for Pakistani society. "I am really proud of these young athletes, who are working hard to represent Pakistan at the Berlin Special Olympics 2023," she said.
"It is a great experience to spend time with such talented athletes." The U.S. Consul General recalled that the Special Olympic Games originated in the United States. "Today I feel happy and proud to attend the event representing my country here.
I am excited for your participation in the upcoming games as the United States strongly advocates for the rights and equality of persons with disabilities in every respect, including sports."
Expressing good wishes for the Pakistani contingent at the Special Olympic World Games, to be held in June this year, German Consul General Rüdiger Lotz said: "I wish all these players a great time in Berlin and sincerely hope that not only do they perform at their best with their abilities but also learn and gain experience by playing against special players from around the world while enjoying the game and make the victory podium by doing so."
Special Olympic Pakistan Chairperson Ronak Lakhani said that the athletes who win the honours for the country are role models for one and all.
Published in The Daily National Courier, January, 28 2023
Like Business on Facebook, follow @DailyNCourier on Twitter to stay informed and join in the conversation.