'District Central Karachi shines under iconic leadership of Dr Asim Hussain'
ANTI-ENCROACHMENT DRIVES, ROADS CARPETING, BEAUTIFICATION, NULLAH CLEANLINESS, STORM-WATER DRAINS RECONSTRUCTION, REVIVAL OF KCR ROUTE, SAFE HAVENS FOR WOMEN, QUALITY EDUCATION & HEALTHCARE FACILIT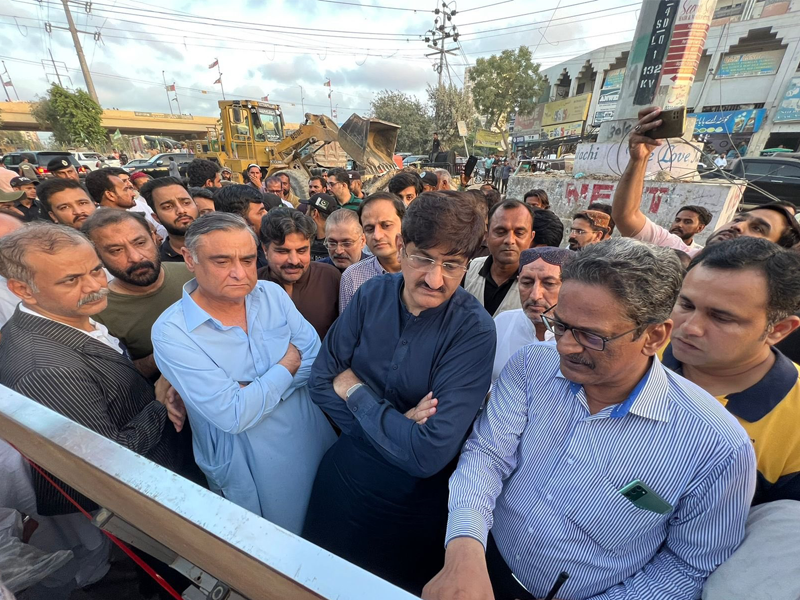 https://www.tiny.cloud/?utm_campaign=editor_referral&utm_medium=poweredby&utm_source=tinymce&utm_content=v5
There is great transformation being witnessed in District Central under energetic and iconic leadership of former Senator and Petroleum Minister Dr. Asim Hussain in line with the vision of PPP Chairman Bilawal Bhutto Zardari. It has been defeating all past performances of last 40 years. This high-speed working atmosphere could be narrated by anyone who may be visiting all nooks and corners of District Central. These developments are being done from all angles of social and civic life to get better facilities for residents of locality. After completion of these projects, District Central would be highlighted as best area in metropolitan.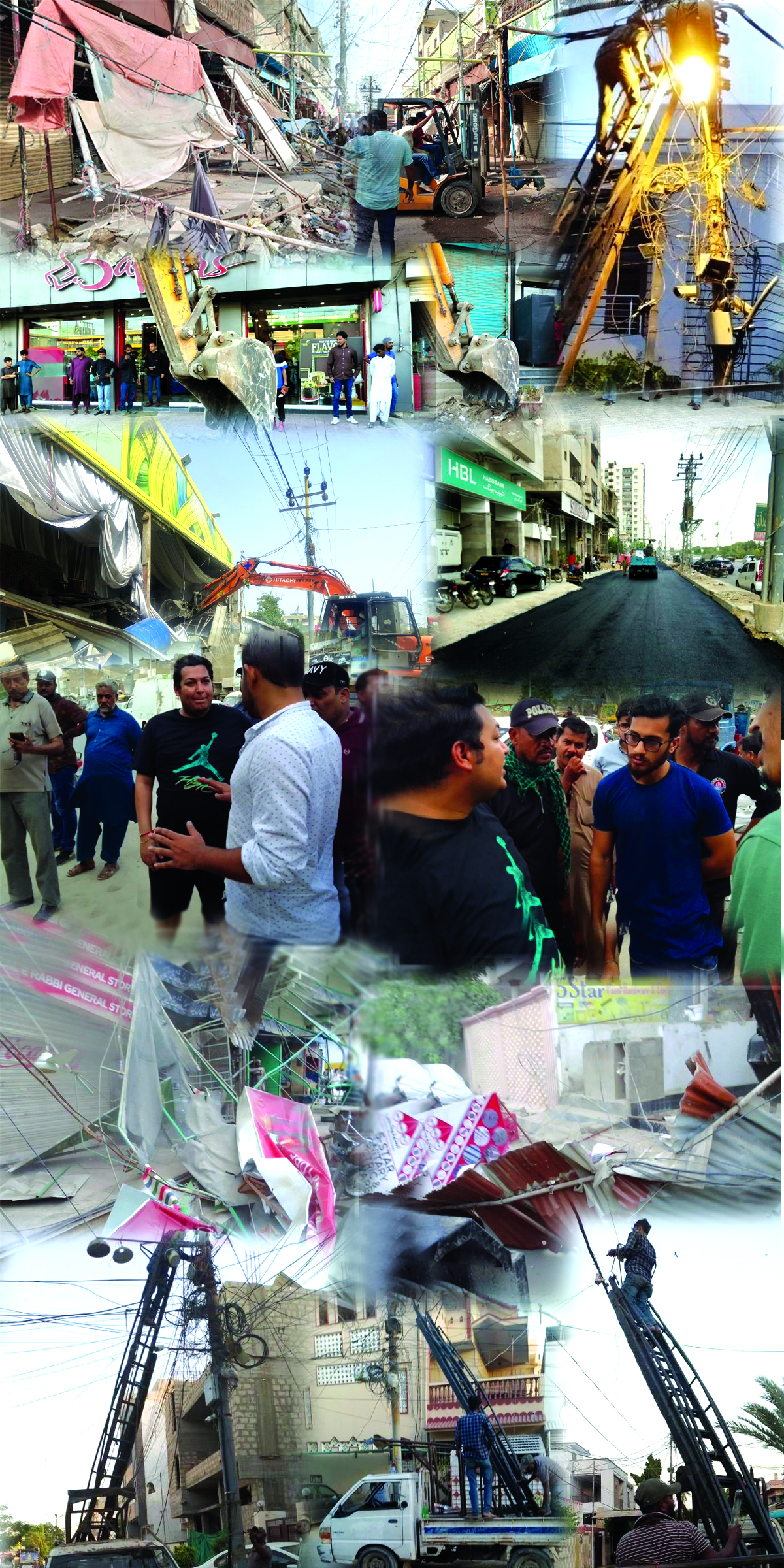 There is leading role of Pakistan Peoples' Party's Sindh government by its Chief Minister through his unconditional support has encouraged Deputy Commissioner Taha Saleem and his team is struggling with full-fledged efforts to treat people indiscriminately to create better and more beautiful environment. PPP District Central leadership seems much motivated including PPP District Central President Masroor Ahsan.The collective efforts of both the local administration and the PPP workers in various sectors including the health, education, anti-encroachment, road repair and cleaning of nullah drives have become very popular among residents. Dedicated team includes Municipal Commissioner District Central Afaq Saeed, Assistant Commissioner Syeda Neha Shah, Hazim Bangwar Assistant Commissioner, Director Taxes, Akhtar Raza and many others. Their work has been endorsed through rehabilitation of parks, domiciles, end of illegal parking, libraries, end of encroachments and disbursing of pending compensation, etc. According to details, Deputy Commissioner ensured clearing of nullah and removing debris from choking points to address complaints. DMC is taking proactive measures by cleaning stormwater drains to prevent flooding and spreading of garbage on streets.
Shahrah-e-Humanyun's rehabilitation work continues. It is making progress towards smoother and safer roads. ACs busy in conducting an anti-encroachment drive in Anda Moore, North Nazimabad and other areas to clear illegal occupancies.
Earlier, CM Sindh visited Shahrah e Noor Jahan, Shahrah e Jahangir and Shahrah e Humayun in District where Sindh government has been reconstructing stormwater drains and also reconstructing said roads which are major arteries of North Nazimabad. ACs also tackles traffic congestion and commotions by removing hawkers and encroachment from various markets. Residents and commuters can now breathe sigh of relief. post-anti-encroachment drive. Plantation is underway in Gharibabad area to create an urban forest and prevent future encroachment, just to work towards greener, cleaner environment for all.
Kudos to DMC Central for their efficient work on cleaning Block-A, North Nazimabad Storm Water Drain, just to work together to keep city clean and flood-free. Major anti-encroachment drive is underway at Chand Market/service road Sindhi Hotel led by Assistant Commissioner New Karachi, for keeping city clean and free from illegal activities.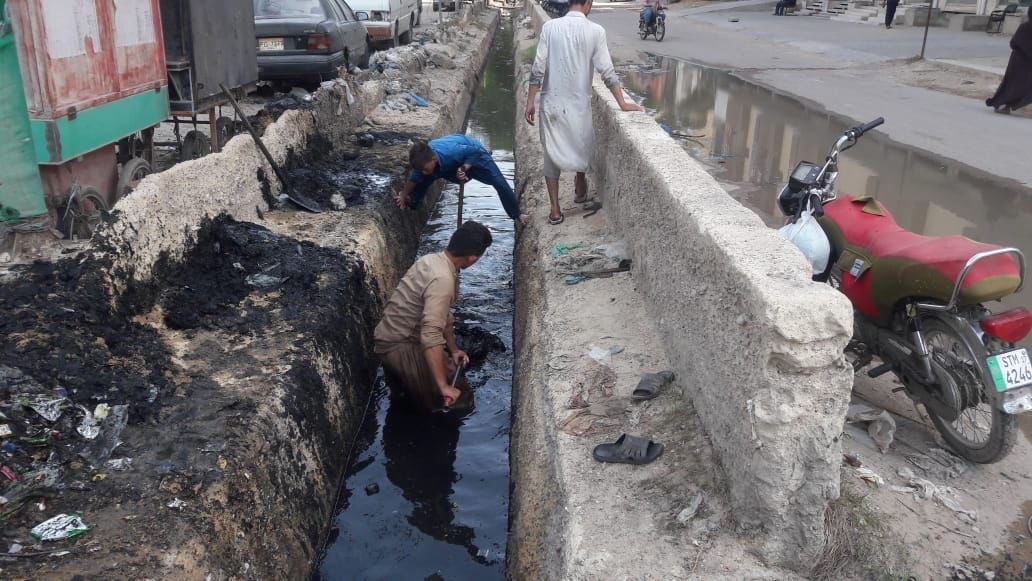 AC New Karachi carried out an anti-encroachment drive from UP Morh towards 4K Square. Illegal constructions on footpaths were removed to ensure safer and easier passage for pedestrians. Just to make city more accessible for everyone. Exciting developments at Pakistan Railways were held at meeting to plan revival of KCR routes and restore railway lands in Central. Looking forward to working with stakeholders to bring positive change. They had productive meeting with KMC Katchi Abadi Department to discuss survey of Abadi in Central. Exciting times are ahead for improving infrastructure and living standards in area.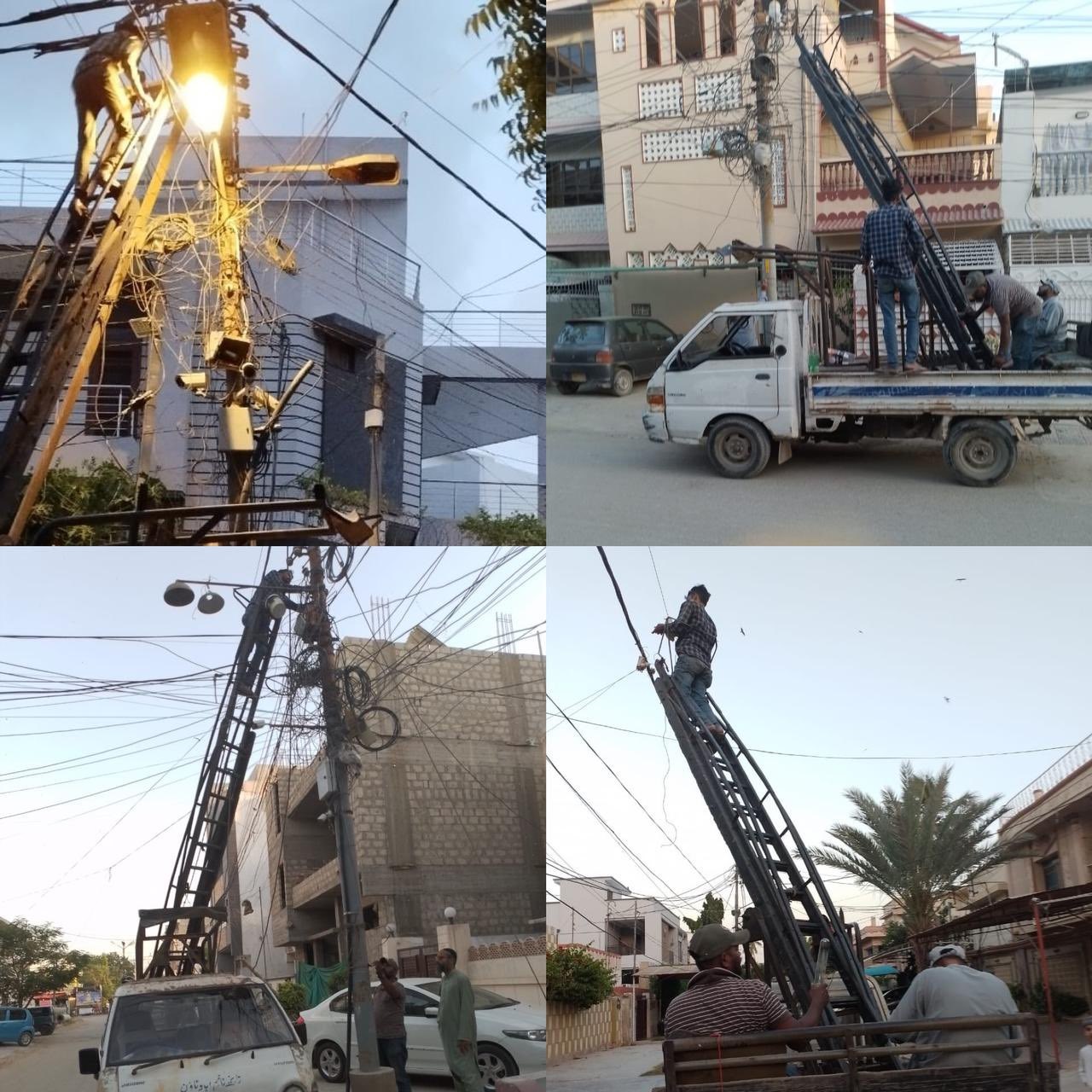 Assistant Commissioner New Karachi led an anti-encroachment drive along KMC at 11B, Nala Stop areas. It was positive step towards reclaiming public space. Syeda Neha Shah surveyed various schools of DMC to identify their major issues and work out plan for their improvement. Assistant Commissioner took action against illegal structures in Katchi Abadi of Jehangirabad, Nazimabad with KMC's coordination, demonstrating commitment towards ensuring legality and safety for citizens Taha Saleem directed crackdown on tax evaders across district. Failure to pay taxes may result in penalties and arrests. Assistant Commissioner Liaquatabad led successful anti-encroachment drive at Super Market, clearing road for commuters.
Anti-encroachment operation was conducted in Block N and near Namak Bank, North Nazimabad to clear service lane of Allama Rashid Turabi Rd for development project. Survey of Moosa Colony main road was completed by Sindh and KMC Katchi Abadi authorities. Assistant Commissioner Gulberg supervised to ensure legal structures.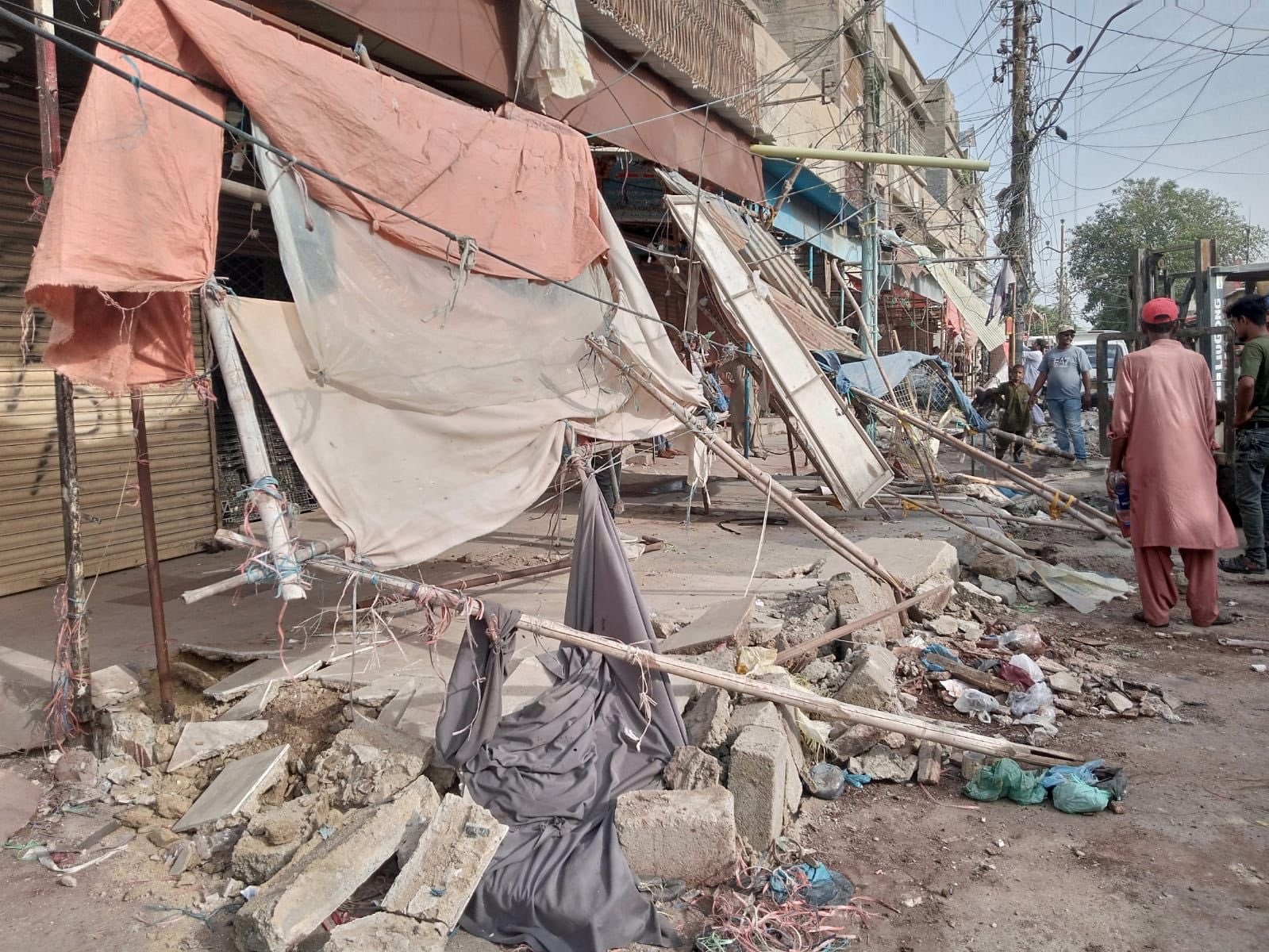 Great news for Karachi Central residents is that Commissioner Karachi has established heat stroke camps all over area to provide much-needed relief from scorching heat. Stay safe and hydrated. Developing parking space under Karimabad Bridge, paver work has begun. Traffic police and KMC parking authority are directed to shift parking under bridge. It will help reduce traffic congestion on main Karimabad Road. Carpeting has been done at potholes/broken roads near Dak Khana, Liaquatabad District Central.
Exciting educational reforms in DMC Central, schools are no more Urdu medium schools, one school per premise, strong teacher training and improved facilities. Assistant Commissioners are adopting schools to ensure success.
Published in The Daily National Courier, May, 23 2023
Like Business on Facebook, follow @DailyNCourier on Twitter to stay informed and join in the conversation.