Feroze Khan's wife accuses him of physical torture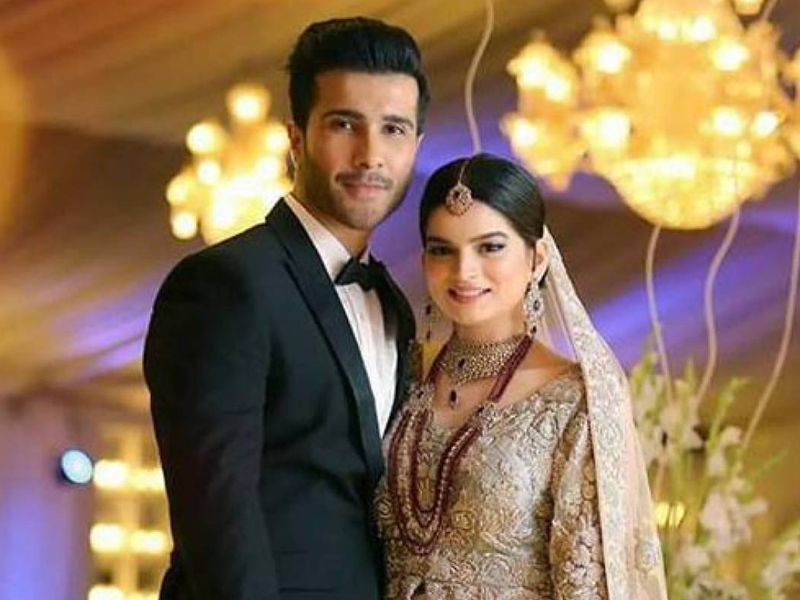 Actor Feroze Khan's wife Alizey Khan accused him of 'physically torturing her', adding that couple was now separated. Media reports earlier were claiming their separation, citing personal issues and reporting that 'Khaani' actor had approached court for visiting rights to see his children.
"After careful consideration, I have reached sad conclusion that I cannot spend my whole life in this horrific manner. Welfare and wellbeing of my children have played a significant role in this decision.
I do not want them to grow up in a toxic, unhealthy and violent household," said Alizey in an Instagram post. "I'm afraid that their mental development and approach to life would be negatively impacted by exposure to such hostile environment. No kid should ever have to grow up feeling violence to be a normal part of relationships. "
"I would rather teach them that no wounds are too deep to be healed, no scars too shameful to be concealed at cost of one's safety," Alizey concluded. On other hand, Feroze Khan announced that his divorced was finalised on September 3, 2022. However, he didn't clarify violence allegations, he informed about ongoing case on visitations rights for his meeting his kids, Feroze further said he respects his wife because she's mother of his kids. "As a law-abiding citizen of Pakistan I have full confidence in justice of Court.
I filed a family law case asking for Custody of and visitation rights pertaining to my children Sultan and Fatima in 8th Family Judge District, East Karachi. Court adjourned matter till October 1, 2022 on which date it will resume further proceedings related to visitation rights.
Published in The Daily National Courier, September, 23 2022
Like Business on Facebook, follow @DailyNCourier on Twitter to stay informed and join in the conversation.