Aun Abbas hits ton in A.S.Natural Stone U-16 Inter Zonal Cricket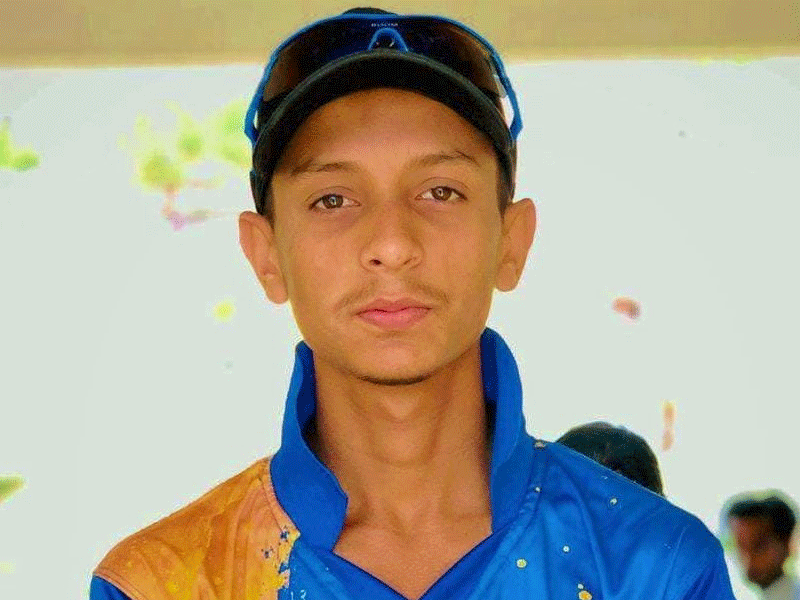 Karachi: Due to Brilliant Century by Aun Abbas, who scored ,122 runs Zone-IV Blues defeated Zone-V Blues by 162 runs in the A.S.Natural Stone Under-16 Inter Zonal Cricket Tournament.
The Tournament is being organized by Regional Cricket Association Karachi Sponsors by A.S.Natural Stone.
Summarized Scores :
Zone-IV Blues beat Zone-V by 162 runs at Landhi Gymkhana Ground. Zone-IV Blues 285/6 in 46 overs
Aun Abbas 109 with the help of 9 fours and 1 six, Hamza Awan 45, Ejaz uddin 26, Muhammad Mehdi 25. Majid Ali (sla) 3/43.
Zone-V Blues 123 allout in 32 overs. Majid Ali 26. Hafiz Ahmed Musfir (rls) 4/33, Ejaz uddin (ob) 3/17, Syed Rayyan Ali 2/25
In the second match at Young Fighter Ground Zone-III Whites beat Zone-I Blues by 127 runs. Zone-III Whites 216 all out in 45 overs. Sahil Raj 39, Ahad ALI 36, M.Hassan Yaqoob 26, Umer Khan Barki 26. Hasan Khan (sla) 4/21, M.Sami Ansari 2/49, S.Shayan ul Hassan 2/49.
Zone-I Blues 89 all out in 25.2 overs. Sahil Nisar 37 not out. Khawaja M. Basit (lmf) 3/24, Ali Akbar (rlb) 2/4, Asadullah Khan (rlb) 2/13.
Published in The Daily National Courier, October, 03 2023
Like Business on Facebook, follow @DailyNCourier on Twitter to stay informed and join in the conversation.