KU VC Prof Dr Iraqi inaugurates Spring-2023 Open House plantation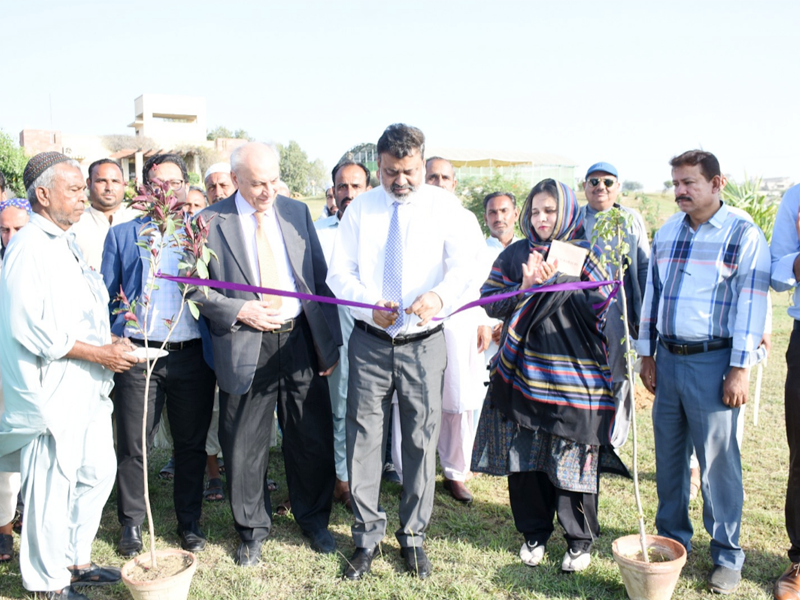 KARACHI: Vice Chancellor Karachi University (KU) Prof Dr Khalid Mahmood Iraqi inaugurated 'Spring-2023 Open House' at KU Prof Dr S. I. Ali Botanical Garden and Herbarium Centre for Plant Conservation.
Prof Dr Khalid Iraqi mentioned that plantation is essential for country's ecosystem and shared that Pakistan is one of countries in world which is affected by climate change.
He said that with massive plantation drive, we can reduce effects of global warming and added that for past many years, we are experiencing Pakistan is unable to get an advantage from plantation drives. "Plantation drive is very great initiative and every year public and private sectors planted tens of thousands of saplings but sadly most of them died due to lack of care and maintenance."
KU VC said that launching plantation drive is easy but maintaining plants until saplings become tree is difficult task. He said that it is responsibility of every member of society to play their role to take care of these plants. He said that plantation is an ongoing charity and trees are valuable assets, extensive plantation and its protection and maintenance should be our collective national responsibility. President of Unikarians International Professor Ejaz Ahmed Faruqi, in-charge KU Professor Dr SI Ali Botanical Garden and Herbarium Centre for Plant Conservation Dr Roohi Bano and others were present.
Prof Ejaz Ahmed Faruqi hoped that Karachi would become clean and green if we engage youngsters and particular students. He said that plantation drives should be conducted on regular basis and urged that people andr organisations should initiate plantation drives and take care of plants as well. Later, KU VC Prof Dr Khalid Iraqi and Prof Ejaz Ahmed Faruqi planted sapling.
Published in The Daily National Courier, March, 16 2023
Like Business on Facebook, follow @DailyNCourier on Twitter to stay informed and join in the conversation.