LHC issues contempt notice to Islamabad IG over Parvez Elahi's arrest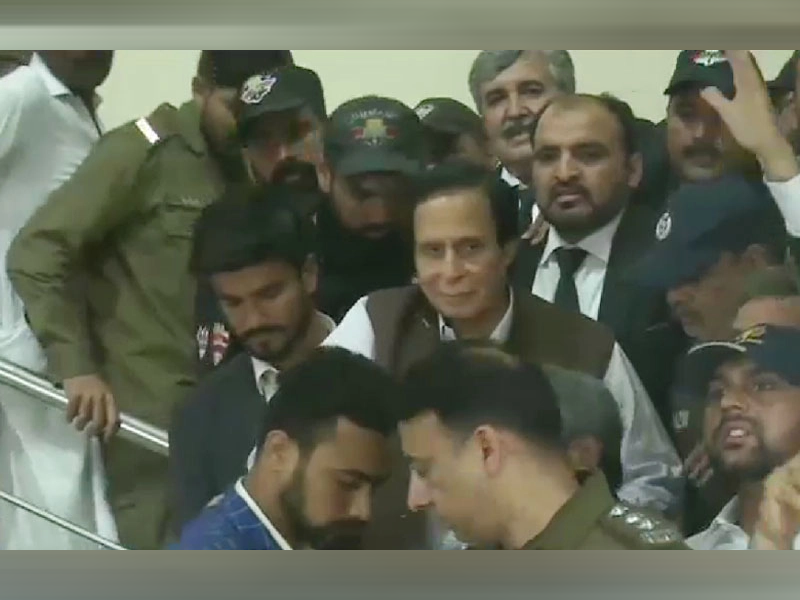 Lahore High Court (LHC) issued a contempt of court notice to Islamabad Inspector General Dr. Akbar Nasir Khan while addressing a plea for the appearance of PTI President Parvez Elahi in court. Following the LHC's order restraining his arrest, Elahi was re-arrested by Islamabad police near his home, a move captured on social media and criticized by the Pakistan Bar Council.
The Islamabad police claimed they detained the former chief minister under Section 3 of the Maintenance of Public Order and transferred him to Attock Jail. Subsequently, Elahi sought release from Islamabad High Court, while his wife, Qaisara Elahi, filed two pleas in LHC. These pleas sought directives for authorities to present Elahi in court and initiate contempt proceedings against Punjab police officials for "wilful disobedience."
During today's hearing of Qaisara's plea, LHC's Justice Amjad Rafiq summoned Punjab Inspector General Dr. Usman Anwar and Lahore Capital City Police Officer Bilal Siddique Kamyana. The court demanded the production of Elahi and warned of an order if the IG failed to appear. Later, IG Anwar appeared in court with Punjab Advocate General Khalid Ishaq.