Miss Pakistan World 2022 from Denmark 'Aniqa Iqbal'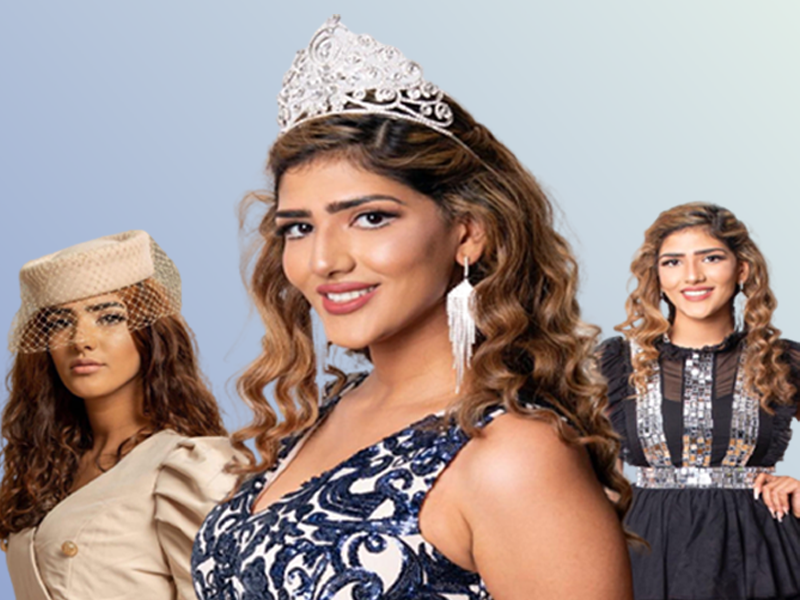 For final announcement for overseas section, Aniqa Iqbal from Denmark is newly appointed Miss Pakistan World 2022. This 21 years old lives in Denmark and is studying business economics and is in her second year. She is passionate about Karate as she has practised it for nine years and therefore it has been a big part of her life.
Talking in an exclusive interview with "Daily National Courier", when asked about what inspired her to become part of Miss Pakistan World, she stated, "I was inspired to participate in Miss Pakistan World because of all powerful women who are part of organisation.
These are some strong women who step forward and show who they are. In addition, I have always had a wish that one day I will be able to represent Miss Pakistan in a beauty pageant. I have always wanted to make a difference for Pakistan and show that we are a modern country where women have right to do what they want." Sonia Ahmed, President of Miss Pakistan World said, "Ever since Covid, our pageant structure has changed, as we don't do those elaborate shows and hence are focused on finding right girls to become part of Miss Pakistan World. I am happy that we have our reach in Karachi, Lahore and rest of world."
Published in The Daily National Courier, October, 03 2022
Like Business on Facebook, follow @DailyNCourier on Twitter to stay informed and join in the conversation.