OST 'Ab Teri Yaad' for Ahmed's drama serial Idiot released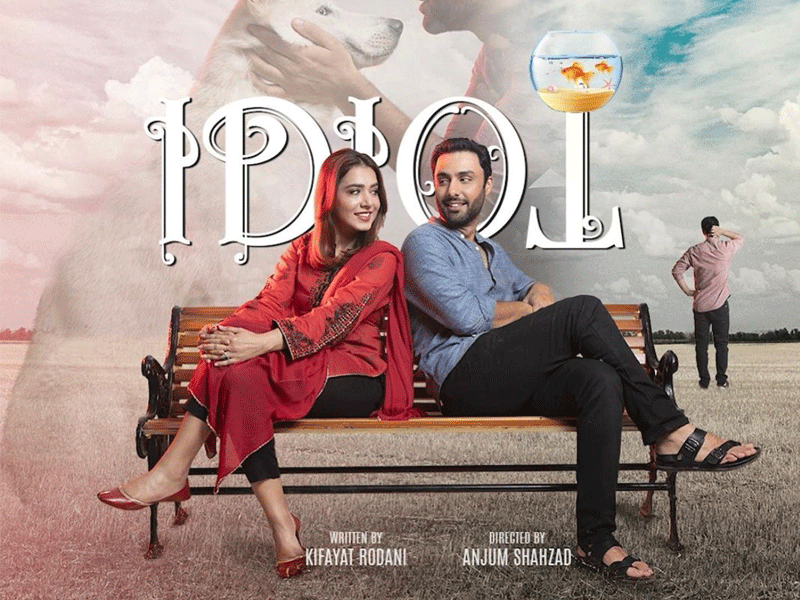 Green Entertainment released Ab Teri Yaad, original soundtrack (OST) rom much-awaited Ahmed Ali Akbar's series Idiot. Composed by Sher Mian Dad and penned by the famous playwright, Khalilur Rehman Qamar, this mesmerising Qawwali is destined to captivate traditional music enthusiasts and fans of Idiot alike.
'Ab Teri Yaad' portrays timeless theme of lost love, elegantly expressed through Khalilur Rehman Qamar's heartfelt lyrics. Each verse beautifully captures pain and longing that accompanies memories of past love.
Sher Mian Dad brings lyrics of Ab Teri Yaad to life with his passionate vocals, enhancing emotional impact of song. Masterful arrangement of track by talented Kamran Akhtar creates an immersive and enchanting musical experience, further enhancing listeners' connection with OST.
Producers Anna Kazmi and Imran Raza have spared no effort in meticulously refining sound and visuals of 'Ab Teri Yaad,' ensuring it lives up to highest expectations.
Published in The Daily National Courier, May, 29 2023
Like Business on Facebook, follow @DailyNCourier on Twitter to stay informed and join in the conversation.