Anoushey-Mathira feels sorry for Aima, backs her amid cheating allegations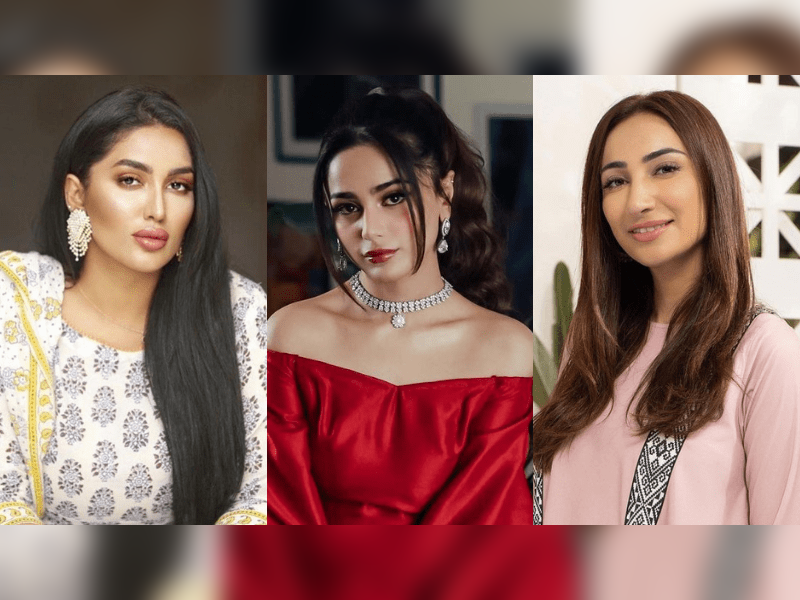 Singer Aima Baig has been making headlines ever since British model Taloulah Mair accused her of cheating on ex-fiance Shahbaz Shigri with filmmaker Qes Ahmed who was dating model at time. Whole controversy has led to deteriorating mental health for Baig who urged her followers to empathise with her and not blindly trust people who are sharing things online for "money" and "followers."
Referring to videos posted by Mair on Instagram, Baazi singer claimed that she was "told what to say in those videos over texts and even her boyfriend [Ahmed] knows that." While Shigri has not commented on situation yet, many celebrities extended their support to former couple, especially Baig. Anoushey Ashraf apologised to singer for what she had to go through. "Just saddened to see someone's private matter go public in such terrible taste. No one needed to hear any of this.
Two people decided it wasn't working out and that's that. One making videos and putting her down is showing us a clear reflection of what is within them. Hate, negativity and vengeance are things no human should harbour. Sending you love, Aima. Being in public eye isn't easy, I'm sorry someone decided to wash their dirty laundry in public. Stay strong," she wrote on her Instagram story. Mathira also found whole "drama disgusting" and asked people to give "Aima and Shahbaz a break."
She wrote, "I'm so sorry Aima for what people made you go through. It is disgusting how people just jump and make a tamasha out of someone's personal life. It's weird how that girl accused her guy and then they're both sitting and recording call. All I think is that they wanted fame and drama. People need to chill out. Stop putting people's mental health at stake." After months of speculation, Baig confirmed news of her and Shigri parting ways. Former couple announced engagement last year. Taking to Instagram, Do Bol crooner shared that duo is 'doing good and fine.'
"Yes, I will always respect this person for giving me a good time," Aima shared in a statement on social media. "Sometimes, sh*t happens for a reason. And to answer all your questions, yes we have parted ways. But we are both doing good and fine so don't worry."
Published in The Daily National Courier, September, 23 2022
Like Business on Facebook, follow @DailyNCourier on Twitter to stay informed and join in the conversation.