'Dr. Ziauddin Hospital celebrates 100+ successful Kidney Transplants, Sindh interim Health Minister praises feat'
DZH becomes country's first medical facility to transplant over 100 kidneys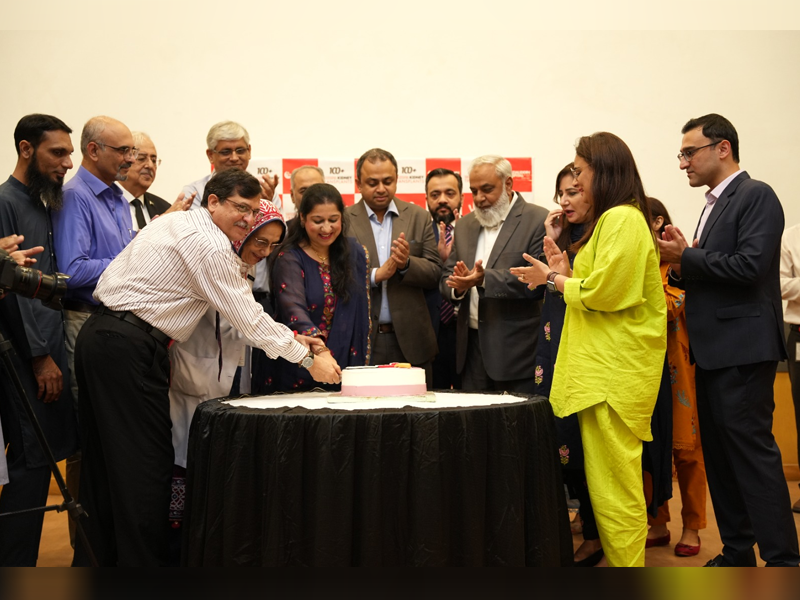 Karachi: "Organ shortage issue is one of concerns we must address, which is subject to rigorous scrutiny. I am aware that, similar to liver transplants, kidney transplants also rely predominantly on family donors, presenting its own set of challenges.
To navigate these challenges, it is imperative that we align with global trends advocating for an increased emphasis on cadaveric donors. Without robust cadaveric donor programme, we risk encountering difficulties in matching kidneys for transplant recipients. I am committed to doing everything within my power to support this crucial initiative", said Dr. Saad Khalid Niaz, interim Minister Health Sindh government.
Speaking to audience as chief guest at '100+ successful Kidney Transplants" ceremony, organised by Dr. Ziauddin Hospital, "Establishing transplant program is no small feat, particularly within private healthcare setting, especially when reputable and well-established transplant centres already exist in public sector. Ziauddin Hospital has become the first private hospital to transplant more than hundred kidneys. Management, surgeons and related staff deserve congratulations for crossing this milestone. I really appreciate management of Dr. Ziauddin Hospital for their efforts to establish kidney transplant center. Witnessing its tremendous growth and remarkable milestone of achieving 100 successful kidney transplants fills me with great pride", he added.
While appreciating team's efforts, Dr. Ammad Hussain Chief Executive Dr. Ziauddin Hospital said public health situation in Pakistan is not good but Ziauddin Hospital has always been providing high-quality healthcare care facilities. This is reason why we have completed 100 successful kidney transplants. This success is not of one individual but of one. Teamwork has made this possible. We are also proud to have team of expert doctors and staff.
While concluding Dr. Nida Hussain Pro-Chancellor of Ziauddin University said, "It brings me immense joy to stand before you today, marking celebration of 100 successful kidney transplants here at Ziauddin Hospital.
This journey began back in 2019 and we persevered through challenges posed by pandemic. It has been profound learning experience for our students, residents and faculty, as they have grown immensely throughout this process. I want to extend my heartfelt appreciation to our dedicated kidney transplant team, without whose unwavering commitment, this achievement would not have been possible. I also want to acknowledge that this success is collective effort, involving entire hospital staff. I extend my warm congratulations to entire hospital team for reaching this remarkable milestone."
During ceremony nephrologists of Ziauddin Hospital's kidney transplant team Dr. Rashid Bin Hamid, Dr. Sumbul Nasir and Dr. Tassaduq Khan also shared their views. Patient testimonial was played in seminar, while sharing experience she said, "It was great experience and now I feel like normal person without any pain I went through, I would like to thank staff of Dr. Ziauddin Hospital which was very cooperative for make sure of our comfort."
Later, Medical Superintendent Dr Ziauddin Hospital, Clifton campus Dr Anoop gave a vote of thanks to the attendees who showed their presence at the ceremony and said that Dr Ziauddin Hospital is on its way ahead to achieve much bigger milestones in diversified areas of health and medicine.
Published in The Daily National Courier, September, 05 2023
Like Business on Facebook, follow @DailyNCourier on Twitter to stay informed and join in the conversation.