Farmers uplift plans: need of the hour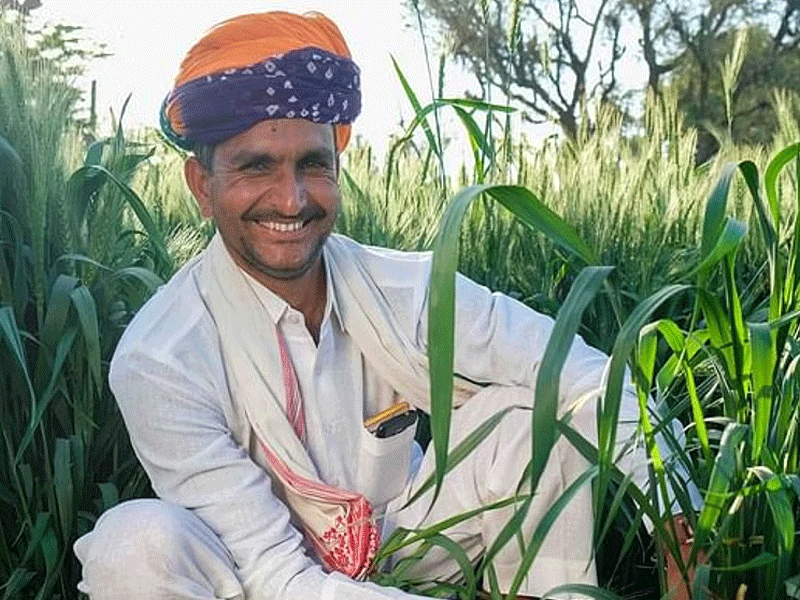 Pakistan is primarily an agricultural country, even today a huge majority of our population lives in rural areas, so it is necessary to improve the quality of life of small farmers for public prosperity. In this context, the International Fund for Agricultural Development (IFAD) decision to launch a new five-year program in Pakistan this year is certainly welcome, in which 1.5 million people from rural areas will be included out of 10 million extreme poverty-stricken farmers.
According to a recent report, the new program aims to reduce poverty and increase food security among people living in villages. It has been reported that the Country Strategic Opportunities Program (COSOP), which consists of projects worth 23.10 million dollars between 2023 and 2027, has been submitted to the Executive Board of IFAD for final approval of its co-financing. COSOP has formulated a strategy to support the government in climate resilience and response for the improvement of smallholder farmers and poverty alleviation in a systematic manner. According to the report, the main objective of the new program is rural areas partnering in comprehensive initiatives to eradicate poverty and increase food security in youth, nutrition and climate change sensitive ways.
The new program should include small farmers as well as projects related to women, youth and special people in key areas. It is clear that this project will prove to be very effective in improving the living conditions of poor farmers, but for this, complete prevention of corruption at all levels is necessary.
There is no denying that agriculture sector has been badly affected by last summer's abnormal floods and the sector is still reeling under its effects. In such a devastating scenario, the announcement of this Package for relief of farmers is a good augury as it will save this all-important sector from complete doom.
This much-needed relief will definitely stimulate our farm production, will ensure good crops and ensure an adequate level of grower income, particularly in the flood-hit areas of Sindh, Balochistan and KPK where standing crops were damaged by floods and rains.
Like other sectors, the floods have also adversely affected the agriculture sector due to which the country got less crops yield and the food shortage and food inflation is going to persist rather aggravate.
First drought and then flash floods, both wreaked havoc with our crops last year and their harvest mainly wheat, cotton and rice was down massively last year.
The intensity of the disaster can be gauged from the fact that Sindh was declared "calamity-hit" where the wheat crop was less by 30 per cent, while cotton suffered 45 per cent losses, followed by dates 86 per cent and rice almost 40 per cent. Even the high water-consuming corps like the sugar-cane was badly affected by flash floods.
This declining production patterns is going to result in more food shortage and food price inflation which is a matter of serious concern.
The extreme weather pattern i.e., first drought with no water to irrigate the fields and then torrential rains and flash floods within span of six to eight months last year speak volume of the climate change effects in our country which is basically an agrarian economy.
In this backdrop, the crisis of food shortage is going to worsen in the country.
Already the prices of essential kitchen items like onion, pulses, eggs, poultry, meat and other vegetables and eatable are beyond reach of the common man.
We have been noticing a marked decrease in cultivation area, high prices of fertilizers, and the water issues in the country.
It is pertinent to be mentioned here that the Pakistan Economic Survey has also pointed to the wheat and other food grains crisis in the country. The irony is that wheat is our staple food and sixty per cent of our food intake consists of wheat flour.
On the other hand, our population has swelled to a record high which is evident from the fact that Pakistan has become the fifth most populous country in the world as compared to its earlier place i.e., the sixth most populated country before 2020.
As reported, the government has been spending over $8bn on the import of food items every year to meet the requirement of food shortage.
It may be mentioned here that due to the rise in population, the consumption of food items is increasing while the production is not increasing at the same pace due to which there is a gap in the supply and demand of food items. And the government is compelled to import the same. In recent years, the import of sugar has increased by around fifty per cent while the import bill of wheat, edible oils, pulses, milk powder, tea, and spices is also growing rapidly.
The shortfall is going to further aggravate in the coming months as there is no long-term strategy in place. It ought to be mentioned with concerns that we lack adequate agri policies to address the concerns of farmers in the country.
The high cost of farming in the country and adverse weather conditions are shying away farmers from growing more crops which is evident from less plantation of wheat and other food crops in 2021 in the country.
The high diesel and fertilizers have made it difficult for farmers to meet the crop cultivation requirements which may not bode well for the country which is already faced with food shortages.
According to a report by WFP, 43 per cent of people in our country are facing food shortages while 18 per cent actually suffer from insecure food situations.
Published in The Daily National Courier, March, 29 2023
Like Business on Facebook, follow @DailyNCourier on Twitter to stay informed and join in the conversation.