Gov Tessori inaugurates 3rd Marigold Festival at Frere Hall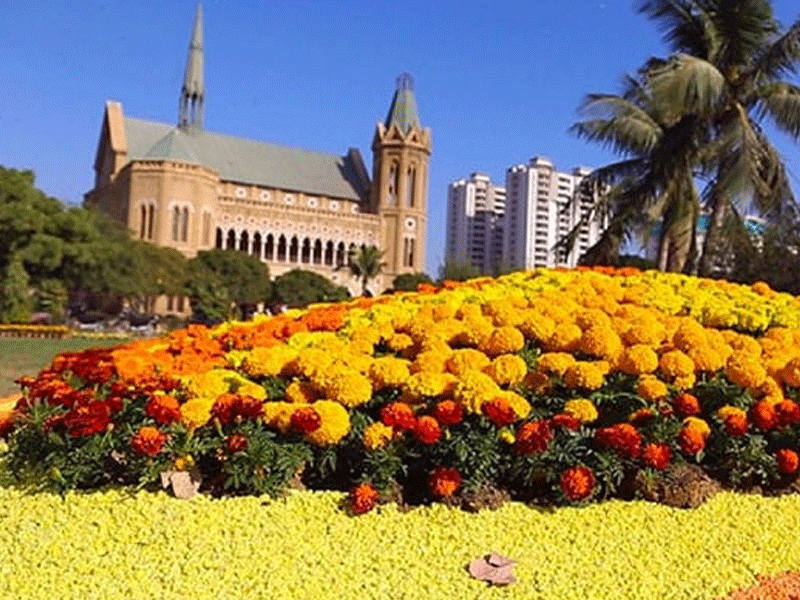 Karachi: Sindh Governor Kamran Tessori inaugurated 3rd Marigold Festival at Frere Hall. Minister Syed Nasir Hussain Shah and Administrator Karachi Dr Syed Saifur Rehman were also present. Tessori visited flower exhibition. He said that this effort of Greater Karachi Municipality is commendable, efforts are being made to restore splendor and lights of Karachi.
Measures are being taken in this regard to glorify city. He said that this exhibition of Marigold should be continued for week. He said that preparation of more than 60 thousand flower plants in KMC nurseries for festival is welcomed, I congratulate all financers of municipality for this effort.
Nasir Hussain Shah said that lakhs of citizens were entertained by previous exhibitions, citizens come here with their families and watch this exhibition, adding that Gunde Phul has religious devotion in neighbouring countries. Dr. Syed Saifur Rehman said that Municipal Corporation Karachi takes care of 47 parks and also takes care of green belt of 106 roads. He said that Meri Gold Festival will be organised in other parks of Karachi as well.
Meanwhile, Tessori inquired about health of writer Gul Hasan Kalmati in a local hospital. He took briefing from doctors on his treatment. Governor said that Gul Hasan Kalamati is valuable capital of province, his works contain history of province. His work on city is an invaluable document on history. Gul Hasan Kalmati presented his book 'Karachi Ja Lafani Kardar (Volume 1)' to him.
Moreover, departmental heads of KMC met Governor. Dr. Syed Saifur Rehman briefed Governor about functions, resources and problems of KMC. Kamran Tessori said that more steps should be taken to increase revenue of KMC. Dr. Saifur Rehman said that KMC has 27 percent land control in Karachi, KMC maintains 47 parks and 106 roads in city.
Published in The Daily National Courier, January, 28 2023
Like Business on Facebook, follow @DailyNCourier on Twitter to stay informed and join in the conversation.