India approves purchase of missile, helicopter, artillery guns worth $8.5bn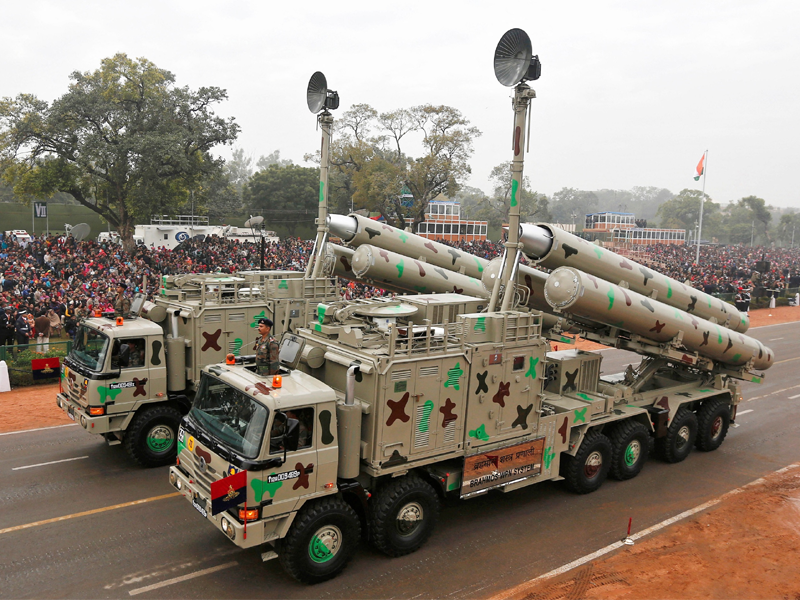 New Delhi: India approved purchases of missiles, helicopters, artillery guns and electronic warfare systems worth $ 8.5 billion as it sought to add more teeth to its military.
Defence Acquisition Council (DAC), top government body for capital acquisition approvals for Indian military approved orders worth 705 billion rupees ($8.52bn) for all its services, Defence Ministry said in statement. All orders would be placed with Indian companies, it said, keeping with push by Prime Minister Narendra Modi's government to boost domestic defence manufacturing.
Flanked by fellow nuclear-armed powers China and Pakistan and running tensions with Chinese troops along its disputed Himalayan frontier, India has been seeking to modernise its mostly Soviet-era military equipment.
Focus on Navy, which accounted for approvals worth 560 billion rupees on Thursday, comes after India expressed concern last year over Chinese activity in Indian Ocean. List of purchases approved included 200 additional BrahMos missiles, 50 utility helicopters and electronic warfare systems for Navy. BrahMos is supersonic missile with range of around 300 km that has been jointly developed by India and Russia. All three Indian military services have been using versions of missile for over decade.
DAC also approved manufacturing of diesel marine engine, which will be first for India. It approved air forces proposal for long range stand-off weapon to be used by Sukhoi-30MKI fighter jet.
Published in The Daily National Courier, March, 17 2023
Like Business on Facebook, follow @DailyNCourier on Twitter to stay informed and join in the conversation.