Israel warns to 'wipe' Lebanon off face of earth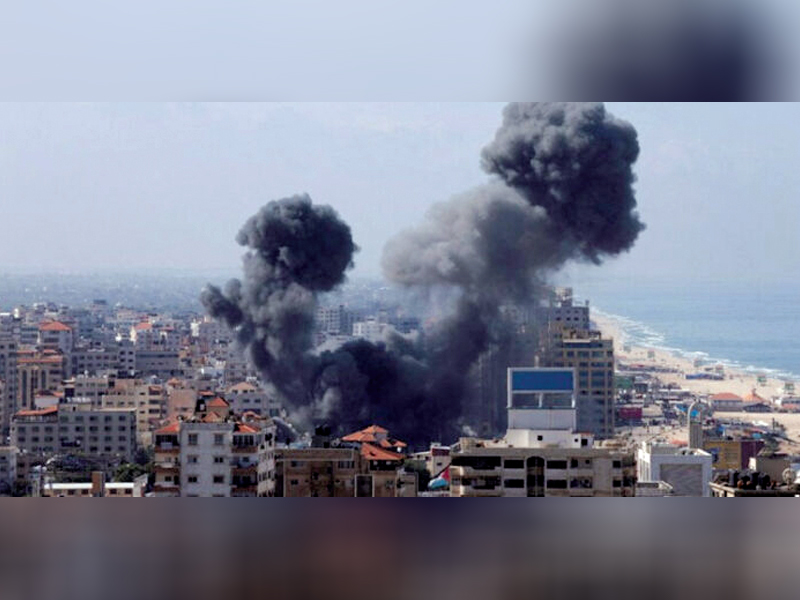 Tel Aviv: Israeli Prime Minister Benjamin Netanyahu has warned to wipe Lebanon off face of earth if Hezbollah enters into war with Israel.
In an official transcript of briefing Israeli PM said that he cannot tell right now if Hezbollah will decide to enter (Gaza) war fully or not.
However, Hezbollah entering war would be devastating. PM Netanyahu warned Hezbollah against opening second war front with Israel, saying that doing so would bring Israeli counter-strikes of "Unimaginable" magnitude that would wreak "Devastation" upon Lebanon.
Moreover, Prime Minister Benjamin Netanyahu claimed that Gaza conflict is "Do or die" for Israel. Israel heavily bombarded Gaza overnight after warning it would intensify strikes ahead of ground invasion, as war entered its third week.
As fears mount of wider conflagration, Pentagon said it was bolstering its forces in Middle East to "Assist in defence" of US ally Israel amid "Escalations by Iran and its proxy forces" across region.
Retaliatory bombing campaign has killed more than 4,300 Palestinians, mainly civilians, according to Hamas-run Health Ministry and reduced swathes of densely populated Gaza to smouldering ruins.
Published in The Daily National Courier, October, 23 2023
Like Business on Facebook, follow @DailyNCourier on Twitter to stay informed and join in the conversation.