Karachi reports 261 cases in last 24 hours
Dengue upsurge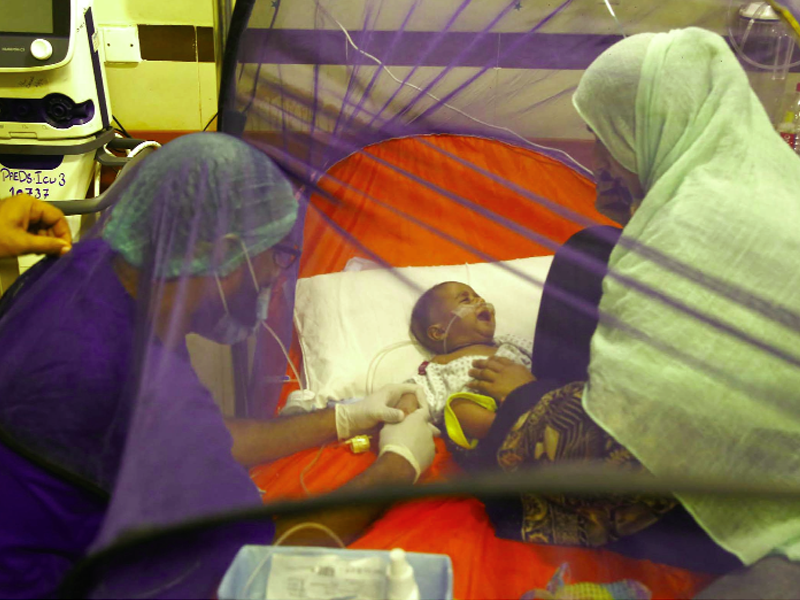 KARACHI: Karachi has been braving spread of Dengue for past many days and in last 24 hours 261 new cases are reported. Data released by Sindh Health Department, 323 cases were reported from province of which 261 were from Karachi. Eastern district in city has been most affected by disease with 96 cases in last 24 hours.
District south reports 73 cases, district central with 44 cases, district Korangi with 25 cases, Malir district 12, Kemari district 5 and west district reported 6 cases. Meanwhile, in province, Hyderabad reported 51 cases, Mirpurkhas 7 cases, 2 cases in Sukkur and one case reported in Larkana. Vector-Borne Diseases (VBD) Department of Directorate General Health Services Sindh confirmed that a total of 27 deaths were reported in private sector hospitals of Karachi so far out of them 13 were recorded in Central, nine in East, two in South and one each in Korangi, East and Malir. This year, a total of 6,163 Dengue cases surfaced in province out of them 5,492 were recorded in Karachi from January 1 to September 19, 2022.
Published in The Daily National Courier, September, 23 2022
Like Business on Facebook, follow @DailyNCourier on Twitter to stay informed and join in the conversation.