KP govt recalls Imran's security from Lahore residence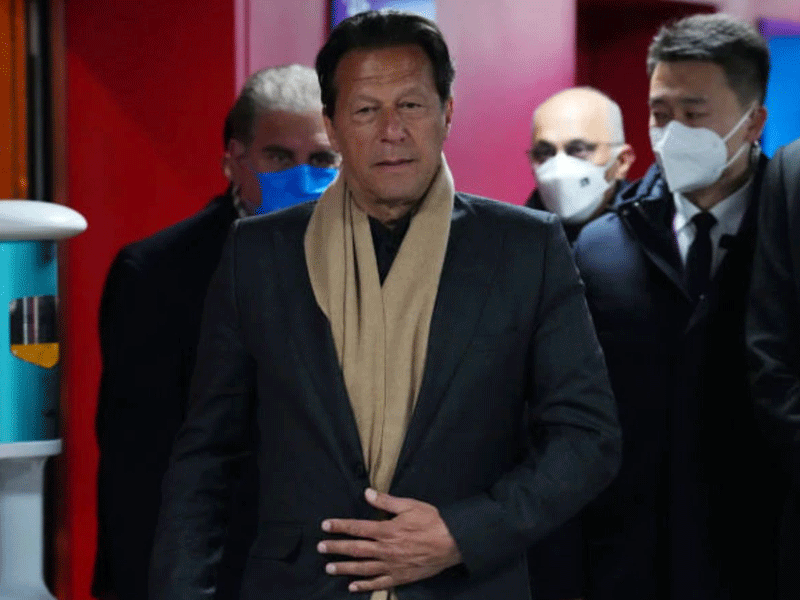 LAHORE: Caretaker Khyber-Pakhtunkhwa (KP) government recalled security personnel of Pakistan Tehreek-e-Insaf Chairman Imran Khan. After Wazirabad attack on former Prime Minister, 50 police personnel from KP were deployed for security of PTI Chief in Punjab. Caretaker Punjab Chief Minister in a letter to KP government informed about withdrawing security.
عمران خان کی سیکیورٹی پر تعینات خیبر پختونخوا پولیس کو واپس لے لیا گیا، عمران خان کی جان کو شدید خطرات لاحق ہیں، ذمہ داری رانا ثناءاللہ اور اسکی کٹھ پتلیوں پر عائد ہوگی، @shiblifaraz pic.twitter.com/0mk0jOz98j

— PTI (@PTIofficial) January 27, 2023
Talking to media, PTI leader Shibli Faraz confirmed reports and said that letter has been received from Punjab government in which security of Imran Khan has been withdrawn. Faraz added that former premier's security is "His right" as earlier police had written letter apprising him of threats on his life, adding that if "Something happens to Imran, Interior Minister Rana Sanaullah and puppet government will be responsible". In view of security concerns of Imran Khan, security wall was constructed outside his residence in Lahore and security was enhanced outside PTI chief's residence in Zaman Park after security alert was issued by Special Branch. Furthermore, check posts were also set up at entry and exit points of Zaman Park and more security cameras were also installed to ensure safety.
A special desk was also set up to keep record of visitors to Imran's residence. Authorities also posted women police officers for checking at entry points. In addition to deployment of heavy contingents of Punjab Police, special squad of Elite Police Commandoes from KP also reportedly took over responsibility of innermost security cordon at Imran's residence.
Published in The Daily National Courier, January, 28 2023
Like Business on Facebook, follow @DailyNCourier on Twitter to stay informed and join in the conversation.