Pakistani woman shines at Web Summit 2022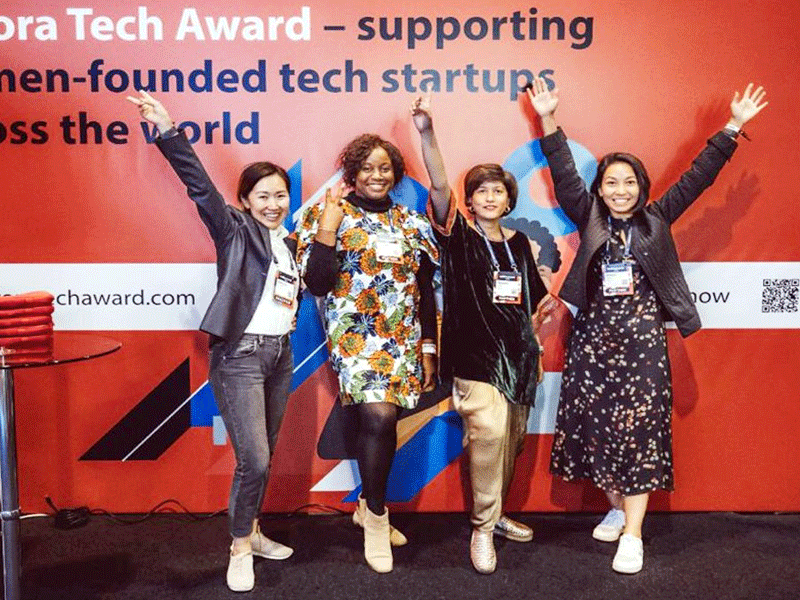 Lisbon: The Aurora Tech Award Women Entrepreneurs and IT Startup Founders team has attracted the attention and appreciation of the Web Summit 2022 in Lisbon. According to the Web Summit 2022 Gender Equality Survey, 67% of European women working in IT feel they are underpaid compared to men, and half of them face gender discrimination.
Not willing to accept this injustice, inDrive launched the Aurora Tech Award in cash to draw public and investor attention to the most promising startups founded by women. Women's inequality in IT is such a serious issue that Web Summit, one of the largest events in the world dedicated to new technologies, IT and venture investments, invited the inDrive Aurora Tech Award Women Entrepreneurs to discuss the issues of gender imbalance in IT and how few women still have the opportunity to talk about themselves and their experience in IT, as well as many other burning issues that concern women in the industry with participants, in the master class on the second day of the summit.
The topic turned out to be so relevant that 900 people registered for the event. The speakers at the forum were already well-known women entrepreneurs from different countries. The prominent speaker and Entrepreneur; Sadaffe Abid, who is a social entrepreneur from Karachi, Pakistan and the former COO and CEO of Kashf Foundation. She is the founder of a tech-organization CIRCLE and its current CEO.
Published in The Daily National Courier, November, 23 2022
Like Business on Facebook, follow @DailyNCourier on Twitter to stay informed and join in the conversation.