Gov Sindh urges PM to give State Minister status to FPCCI Chief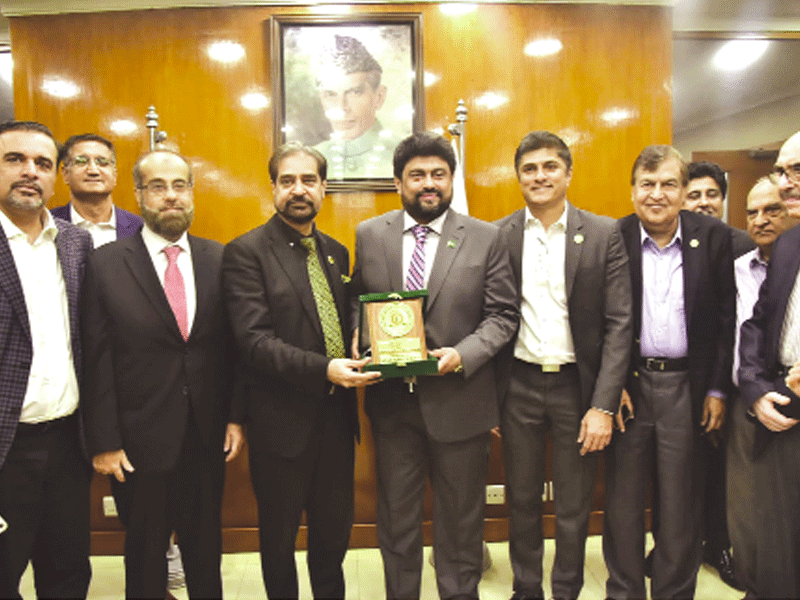 Karachi: Sindh Governor Kamran Tessori said that trade and industry is backbone of economy but, still being neglected in policymaking and dealt unfairly. No economic, industrial, trade, fiscal or monetary policy should be formulated without consulting business community. For this purpose, he has put forward proposal to Prime Minister for establishing hotline with President FPCCI and his office, stating that he has already set up a hotline with FPCCI.
Talking to FPCCI members he said Governor can play healthy, positive and fruitful role becoming bridge between business community and provincial and federal government. He reiterated his previous demand that President of FPCCI should be given status of minister of state and informed audience that he has already written letter in this regard to government. Irfan Iqbal Sheikh President FPCCI said that entire country is suffering due to recent floods, but Sindh province has suffered most and, it becomes all more alarming due to fact Sindh produces 42 percent of national rice production, 31 percent of sugarcane and 23 percent of cotton. FPCCI is in process to prepare charter of economy and will approach all stakeholders and political parties to sign it making it mandatory to have consistent economic policies for a period of 15 to 20 years.
Continuity of sound economic policies and no foreign direct investment, private-sector investment and any significant international joint ventures will come to Pakistani if our economic policies continue to be rickety.
Sheikh noted that he has learned in his visit to Bangladesh that it is setting up 100 special economic zones while we only announced 13 SEZs and 6 out of them still exist only on paper. Poor performance and mismanagement of power supplies to city by K-Electric is painful. He welcomed Governor's invitation nominating two FPCCI representatives to Sindh Industrial Liaison Committee to help resolve infrastructural and other issues of industrial areas of Sindh. Suleman Chawla SVP FPCCI expressed deep concern that Sindh is contributor of more than 60 percent of total gas in country and yet it is most affected province on account of gas load shedding, shortage and disruption. Few sectors have been given priority in gas supplies and other sectors like processed foods have been totally ignored despite fact that it is large contributor in Pakistan's exports.
Published in The Daily National Courier, November, 23 2022
Like Business on Facebook, follow @DailyNCourier on Twitter to stay informed and join in the conversation.