Survivors of migrant shipwreck file lawsuit against Greek authorities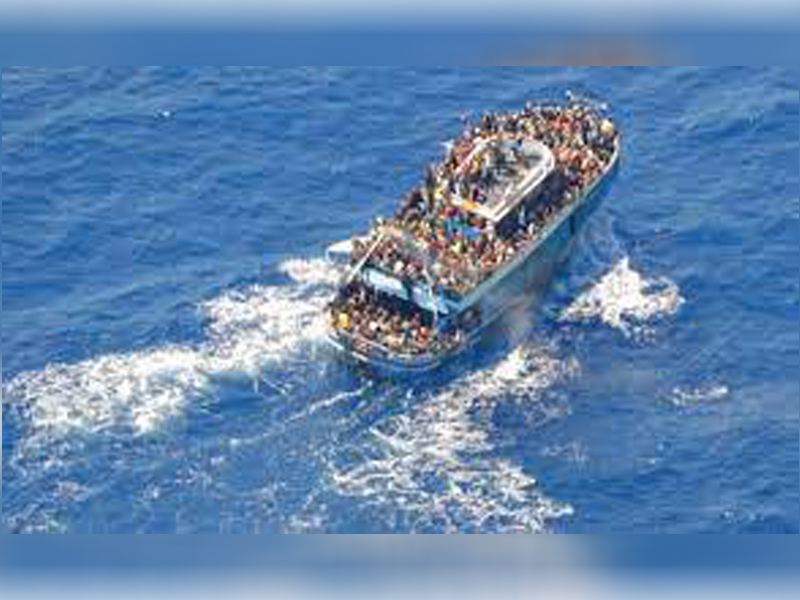 Greek: Survivors of migrant shipwreck off Greece in June, in which hundreds died filed lawsuit against Greek authorities, accusing them of violating their duty to protect lives of people on board vessel.
Overcrowded fishing trawler said to be carrying in between 400-750 people from Pakistan, Syria and Egypt sank in international waters off Greece on its way to Italy from Libya. Some 104 men survived and authorities recovered only 82 bodies.
Survivors have recounted hellish conditions above and below deck, with no food or water and disastrous attempt by Greek coast guard to tow vessel which capsized, according to interviews and evidence seen by Reuters.
Greek coastguard and government have said they were monitoring vessel for hours and no attempt was made to tow boat which overturned when coastguard was about 70 metres away. Judicial investigation into causes of disaster is under way and could take more than year to be completed.
On Thursday, 40 survivors filed lawsuit complaining "Greek authorities failed to intervene immediately and organise an appropriate operation in time to rescue those on board," statement by Hellenic League for Human Rights, one of their representatives, said.
They say vessel was "Clearly unseaworthy" and also call for "Immediate, thorough and credible investigation" into causes of deadliest boat disaster in Mediterranean in recent years.
Lawyers representing families of missing have filed request to judicial authorities investigating case for boat to be retrieved.
Published in The Daily National Courier, September, 15 2023
Like Business on Facebook, follow @DailyNCourier on Twitter to stay informed and join in the conversation.