Today's youth has bright future: Chief APSMA Sindh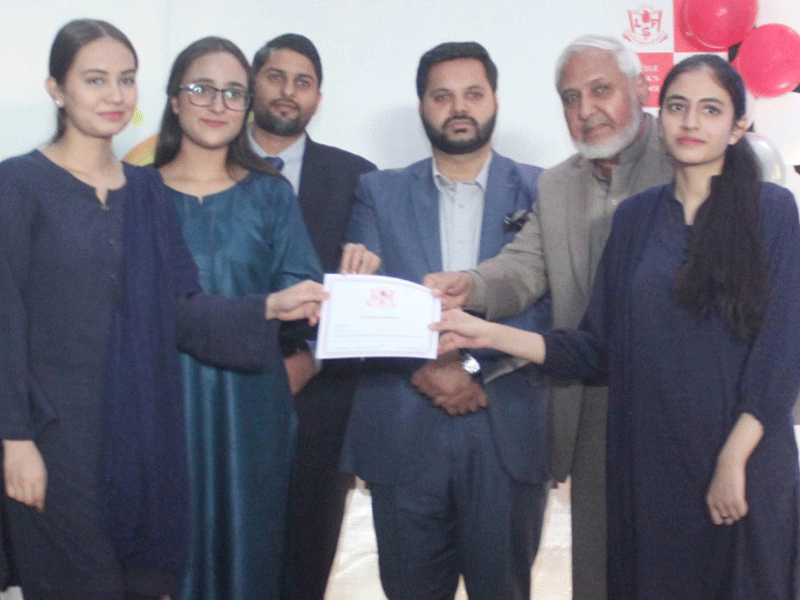 Karachi: Little Fox School North Nazimabad organised an event 'under title of CEOFoxian Churches. Students' business ideas and projects including science and technology, food, travel and tourism, education, health, climate, energy were displayed.
Chairman All Private Schools Management Association Sindh Syed Tariq Shah was chief guest of ceremony where projects were presented on education and in other fields.
Tariq Shah praising business ID of students said that today's youth are bright future of our country who, Allah willing will make name of country and nation bright all over world. Pakistan is in dire need of new entrepreneurs and End of Service (EOs) to make country modern and scientifically developed. Efforts of private educational institution are commendable due to which hidden abilities of students are being highlightedhe added. He said private schools are taking steps to attract students to their own businesses instead of jobs. Deputy Administrator Ali Shoaib said that along with education, students should also be prepared for internship so that their Ideas can benefit country. He said that after completing education, students should prefer doing business instead of employment. This will also be helpful for increasing exports.
Later awards, medals and certificates were given to students who secured first, second and third positions.
Published in The Daily National Courier, January, 28 2023
Like Business on Facebook, follow @DailyNCourier on Twitter to stay informed and join in the conversation.