Unveiling heights: Women redefining extreme sports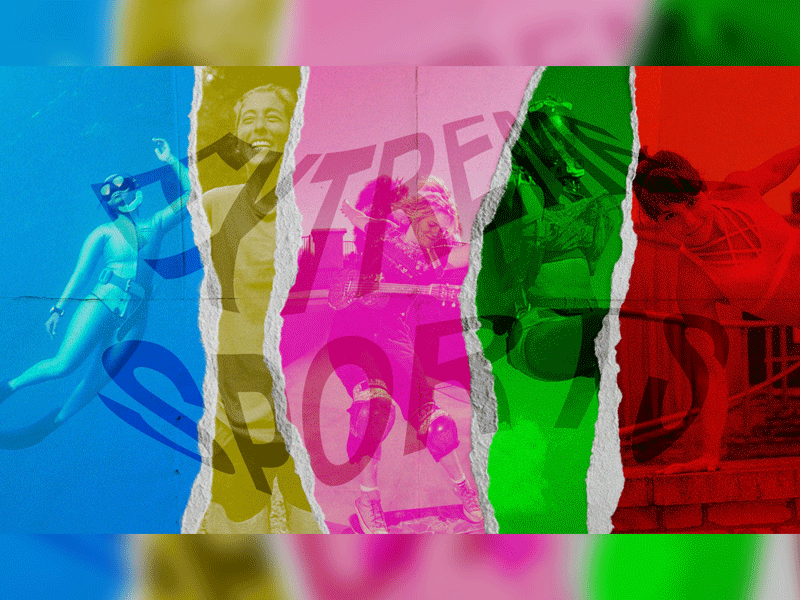 In the adrenaline-fueled realm of extreme sports, women are shattering barriers, redefining boundaries, and carving their names onto the peaks, waves, and ramps once dominated by men. The rise of women in extreme sports like surfing, skateboarding, and rock climbing signifies a seismic shift in the landscape of these high-octane arenas.
For decades, extreme sports were synonymous with male dominance. The imagery of daredevils conquering towering waves or defying gravity on vertiginous ramps mostly featured men. However, the narrative has undergone a dynamic transformation in recent years. Women are not just participants; they're trailblazers in their own right.
Let's start with surfing—a sport historically dominated by male surfers riding the most monstrous waves. Today, women like Carissa Moore and Stephanie Gilmore aren't just riding the waves; they're conquering them, showcasing a level of skill, finesse, and fearlessness that's unparalleled. Their presence has catalyzed a paradigm shift, with more young girls paddling out, inspired to chase their dreams amidst the breakers.
Skateboarding, once considered a boys' club, now witnesses a plethora of female skaters revolutionizing the scene. Figures like Lizzie Armanto and Sky Brown are not just making strides but taking flight, defying gravity with their tricks and flips, challenging the notion that skateboarding is solely a male pursuit.
Then there's rock climbing—an arena where sheer strength and agility are tested against formidable cliffs. Women like Sasha DiGiulian and Ashima Shiraishi are scaling heights, setting records, and dismantling the gender stereotypes that have long lingered in the vertical world.
Their impact isn't just measured in their achievements on the waves, ramps, or cliffs. Their presence is redefining the culture of extreme sports. They're inspiring a generation of young girls to strap on their boards, tie their climbing shoes, and dive into the fray. These women are not just athletes; they're catalysts for change, challenging perceptions and proving that gender is not a limiting factor in the pursuit of adrenaline-fueled passions.
The growth of women in extreme sports isn't just about breaking records or winning competitions. It's about representation, empowerment, and the audacious pursuit of one's passions. Their stories echo resilience, perseverance, and the unyielding spirit to defy the status quo.
However, challenges persist. Despite their feats, women in extreme sports still face disparities in sponsorships, media coverage, and prize money compared to their male counterparts. Closing this gap is essential to ensuring their continued growth and recognition within these arenas.
In essence, the rise of women in extreme sports isn't just a trend—it's a revolution. It's a testament to the unbounded potential of female athletes, breaking free from constraints and ascending to incredible heights, both literally and figuratively. They're not just riding waves or climbing cliffs; they're carving out a legacy, leaving an indelible mark for generations of daring adventurers to come.
Published in The Daily National Courier, November, 21 2023
Like Business on Facebook, follow @DailyNCourier on Twitter to stay informed and join in the conversation.