Cotton arrival surges 29.3pc in first two weeks of Sept: PCGA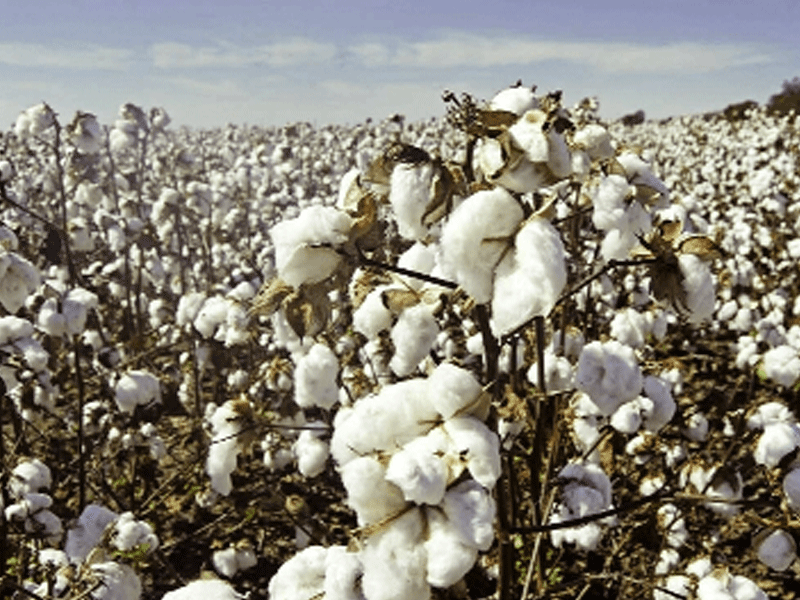 Karachi: Cotton arrival in country witnessed significant increase of 29.3 percent as of September 15 compared to August 31, showed latest fortnightly data released by Pakistan Cotton Ginner's Association (PCGA).
As per report, total cotton arrival rose to 3.933 million bales compared to 3.041 million bales recorded on August 31, 2023, an increase of 0.892 million bales. On year-on-year basis, cotton arrival in surged by nearly 80 percent, when compared to 2.187 million bales registered on September 15, 2022.
Last year, flash floods in Pakistan devastated large swathes of agricultural land in country, especially in Sindh and Balochistan, impacting cotton crop. Improvement in cotton arrivals, an essential raw material for textile sector is welcome development for cash-strapped Pakistan. Province-wise breakup
As per PCGA data, cotton arrival reported substantial increase from Punjab. As of September 15, cotton arrival in Punjab clocked in at 1.544 million bales as compared to 1.069 million bales reported on August 31, 2023, an increase of 44.5 percent. On yearly basis, cotton arrivals from Punjab bolstered by 43.4 percent as compared to 1.077 million bales clocked in during same period last year.
Cotton arrival in Sindh was 2.389 million bales compared to 1.972 million bales recorded in August 31, an increase of 0.417 million bales or 21.2 percent. However, YoY increase was more pronounced in Sindh as cotton arrivals jumped by 115.2 percent as compared to 1.11 million bales registered in SPLY.
Pakistan's textile sector Pakistan's textile sector exports registered decline of 6 percent and remained at $ 1.58 billion during August 2023 compared to $ 1.48 billion recorded in same period last year.
Latest data by All Pakistan Textile Mills Association revealed that country's textile exports during first eight months (Jan-August) of calendar year 2023 stood at $ 10.58 billion, down 19 percent compared to exports of $ 13 billion reported in January-August 2022.
Published in The Daily National Courier, September, 19 2023
Like Business on Facebook, follow @DailyNCourier on Twitter to stay informed and join in the conversation.