JDC-Rawat led expensive fruits boycott drive turns out 'successful'
SINDH CM, GOVERNOR TESSORI, MURTAZA WAHAB, CHAIRMAN CAP ON SAME PAGE PROFITEERS WILL GET NO PLACE TO HIDE: KARACHIITES ON STREETS NOW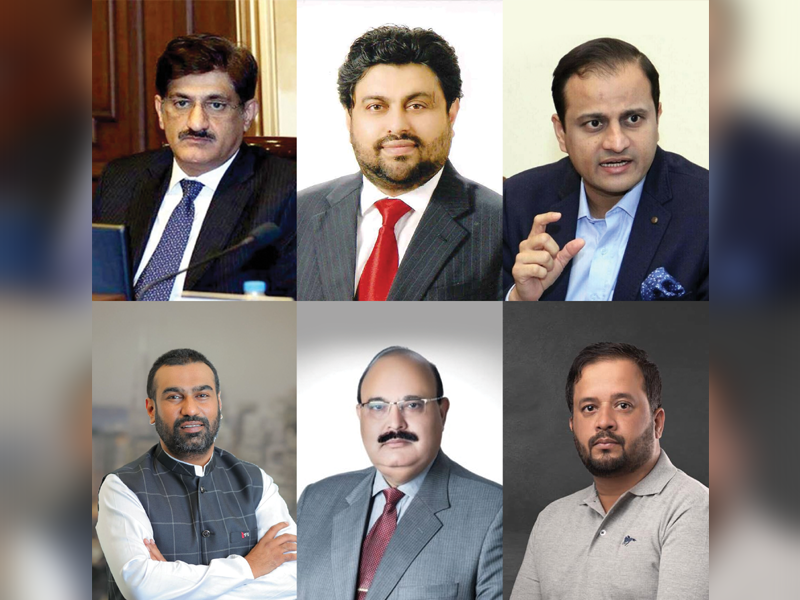 Karachi: Sindh Chief Minister Murad Ali Shah, Governor Sindh Kamran Tessori, CM Advisor Murtaza Wahab and Chairman Consumers Association of Pakistan Kaukab Iqbal also fully endorsed expensive fruits boycott drive initiated by JDC Founder Zafar Abbas and well-known businessmen and General Secretary of All Karachi Restaurants Association Faizan Rawat in Karachi.
According to organisers of drive, PPP-led Sindh government and CAP expressed their confidence that drive will definitely result to cudgel high prices of fruits in retail as it is evident that intending buyers have decided not to buy fruits on higher rates. Sindh Chief Minister Murad Ali Shah also directed all concerned officials to take stern action against all such vendors who are selling fruits and eatables in market contrary to prices prescribed by government after which crackdown by local and provincial authorities geared up across Karachi and Sindh.
Governor Sindh said that an effective price mechanism is much needed to curb all kinds of profiteering and strict action must be taken in routine against all wrong-doers. Whoever tries to go against government's issued price list should get heavily penalised.
Tessori added that local administration should also take those suppliers into account who are who are supplying commodities to the vendors at higher rates without any rational reasoning. He demanded that additional powers of inspectors should also be given to administrators who are overseeing price control during Ramadhan.
CM Advisor Murtaza Wahab also backed JDC's expensive fruits campaign and asked citizens to immediately lodged complaints with authorities against all such retailers who are not abiding by government issued price list. It is noticed that in many parts of city, prices of fruits have started decreasing and at several places vendors have stared complying with price list issued by Commissioner's Office. Chairman CAP Kaukab Iqbal while talking exclusively to 'Daily National Courier' praised initiative of JDC Founder Zafar Abbas and Faizan Rawat and also lauded stance undertaken by consumers in this regard. Kaukab Iqbal also said that it is first time in history that we have received such an overwhelming response from general public to boycott this expensive fruits campaign turning it into big success for Karchiites. Consumer Association of Pakistan will continue to support such drives for masses relief in near future too and such awareness is need of hour to raise your voices against cruelties of profiteers and hoarders, CAP Chairman said.
Kaukab Iqbal also told this scribe that yesterday when he communicated to few retailers in local markets so they told him that we are facing acute shortage of customers and we will even sell goods at prices even Rs 10 less than government list, once customers start coming for purchase. It seems that fruits boycott drive has received phenomenal results till to-date which has immensely pressed sellers to comply with government issued list otherwise this boycott will continue throughout Ramadhan.
Both organisers appreciated anti-profiteer drive by administration and urged Commissioner Karachi and administration to further intensify crackdown against profiteers in main 'Sabzi Mandi after vendors complained that they are getting fruits and vegetables at high cost from wholesalers.
Published in The Daily National Courier, March, 29 2023
Like Business on Facebook, follow @DailyNCourier on Twitter to stay informed and join in the conversation.