Never allow Imran to fan civil war, anarchy, violence: Mariyyum Aurangzeb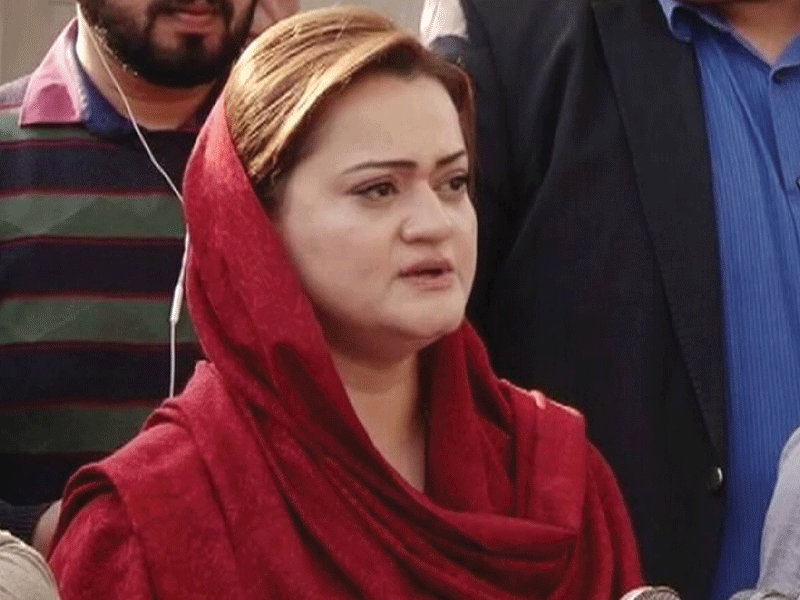 ISLAMABAD: Information minister Maryam Aurangzeb said state institutions are being challenged at Zaman Park. Imran Khan will not be allowed to start civil war, violence and anarchy in country.
In an interview with British media she said police only is only following court orders to arrest him in corruption cases. Police had no arms. Police men were beaten by petrol bombs, sticks and stones.
65 officials including DIG Operations are admitted in hospital, said Maryam Aurengzeb.
She said Iman Khan used workers, children and women as shield. Recent audio leak is proof that Imran Khan brought in petrol to use in petrol bombs. These police officials were there to get court orders to be followed.
She said court again and again gave time to Imran Khan to appear before court but he did not appear. He trying to influence court unlawfully. Law is equal to everyone, she continued, what law is for me is for everyone. What will happen if in UK any political leader violates police and court orders? Just imagine central political leader provokes his worker on violence and himself hides in house. Use his party workers as human shield, what will happen there?
Published in The Daily National Courier, March, 18 2023
Like Business on Facebook, follow @DailyNCourier on Twitter to stay informed and join in the conversation.