Plots, iphones, bikes, Umrah tickets and much more
Happy Moment for Azadi Rally Participants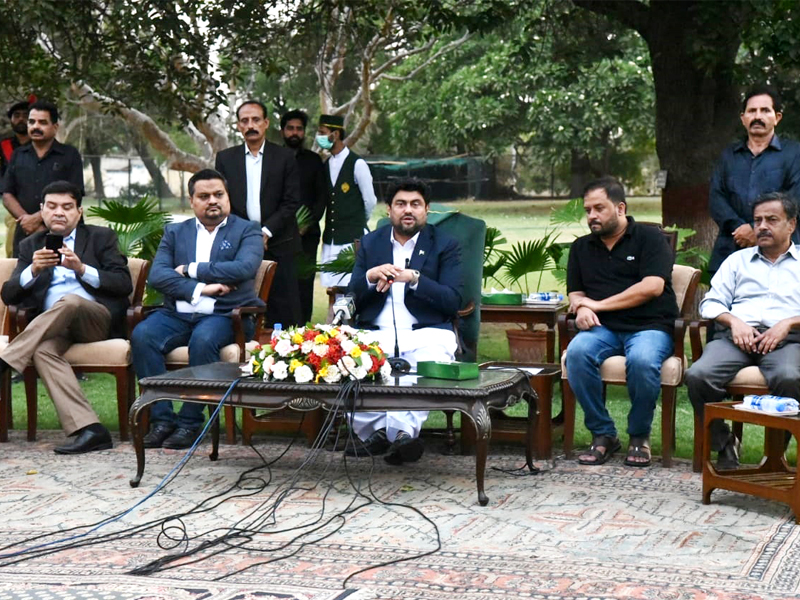 Karachi: Sindh Governor Kamran Khan Tessori drew the prizes announced in the Qafila Azadi rally at the Governor House.
He said that when the governor's house was opened for the public in Ramadan, some elements criticised this process would not work, when the bell of hope was sounded, they again said that it would not benefit the people, same when the ration distribution drive started few constituencies remarked that people are being given alms, likewise the moment when the mega IT program was launched, the same pessimist mindset prevailed who said that the Governor's House can never become a university.
Citing all these initiatives, Kamran Tessori said, "Thanks to God that despite all such negative propaganda and criticisms all these initiatives have not only started but are continuing at length successfully.
While addressing at the presser, Governor Sindh said the prizes which were announced at the Qafila Azadi Rally, that promise is being fulfilled . Also, on that day a big box was installed outside Gate No.1 following to the lost of ID card boxes. Kamran Tessori said that after every 15 days, people will get the prizes through proper balloting.
He also said that my relationship with the people will become more stronger with every passing day and under any circumstances.
He added that with utmost sincerity and passion I will keep working for the welfare of the masses and uplifting of the society and I know very well thatsome elements are afraid of these great measures undertaken by Sindh Governor House. Tessori further said that "I pay no attention to criticisms, my intention is crystal-clear which is to serve the people sans any discrimination.
It must be noted that on the occasion of Independence Day, Governor Sindh had announced motorcycles, Umrah tickets, plots, iPhones, cash prizes and other prizes for the participants of the Independence Rally.
Published in The Daily National Courier, September, 18 2023
Like Business on Facebook, follow @DailyNCourier on Twitter to stay informed and join in the conversation.