PM Kakar says interim govt's top priority 'timely elections'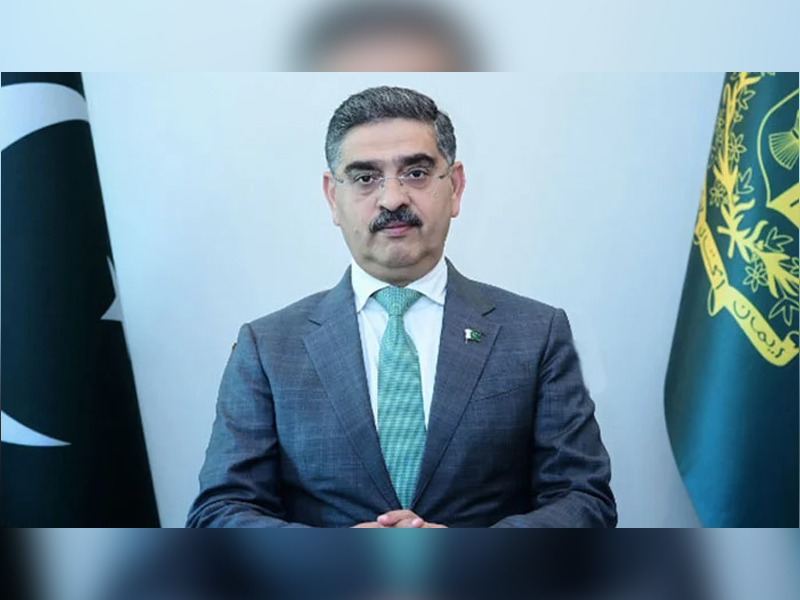 Islamabad: Reacting to recent allegations hurled at caretakers by two mainstream parties-Pakistan Tehreek-e-Insaf and Pakistan Peoples' Party, interim Prime Minister Anwarul Haq Kakar said that Victim card could be Narrative of any political party.
During an exclusive interview in private Tc channel he said general elections are drawing nearer, Imran Khan-led PTI and Bilawal Bhutto Zardari led PPP have repeatedly been complaining that they were being denied level-playing field in run-up to polls and attempts are being made to pave way for Pakistan Muslim League-Nawaz return to power. They accused caretaker government of giving Preferential treatment to PML-N.
Bilawal had complained about his party never receiving level-playing field. On other hand, amid reports of minus Imran Khan elections, PTI had also accused interim government of denying them level-playing field.
In bid to clear air, he said, Holding elections at earliest is our utmost priority. He said interim government wanted people to elect their representatives by exercising their democratic rights in upcoming elections, slated to be held on February 8 next year. We want to hand over responsibilities to [upcoming] elected government.
Responding to question about allegations levelled against his government by two mainstream parties, he asked, What have we done that [negative] impression is being given that we have biased [attitude against] any political party?, adding, Did we imprison former Prime Minister [Imran Khan]?
Caretaker Prime Minister said that Pakistan Tehreek-e-Insaf Imran Khan is safe in prison. Kakar questioned why caretaker government is being labeled as biased. Interim PM Kakar said Imran Khan was arrested before caretaker government took charge, "Think 10 times before leveling allegations."
Moreover, caretaker Prime Minister Kakar said that holding timely elections is biggest priority of interim government so that newly elected government can come into power and serve nation.
Published in The Daily National Courier, November, 20 2023
Like Business on Facebook, follow @DailyNCourier on Twitter to stay informed and join in the conversation.