Stringent steps needed to save textile sector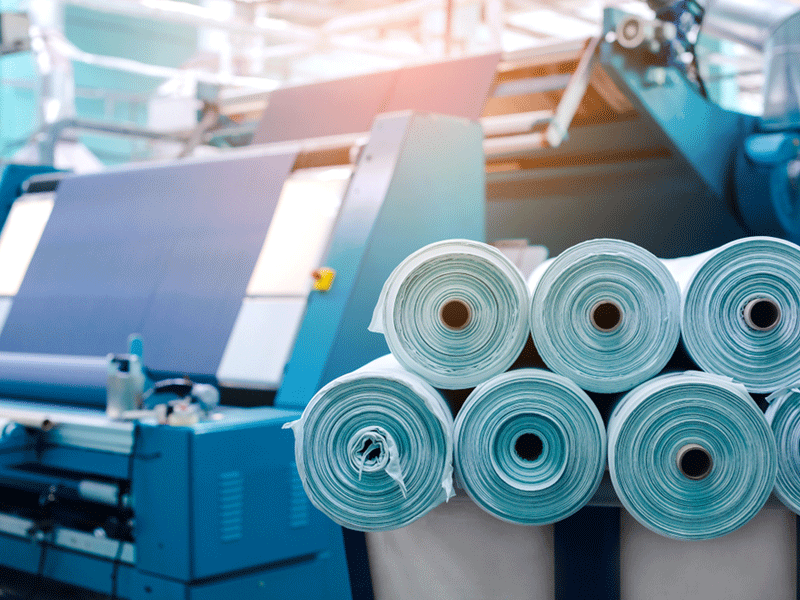 It is very unfortunate that Pakistan's main foreign exchanging earning sector i.e., textile is reeling under the effects of various national and international economic and climate change effects which can be gauged from the recent statistics which show an estimated 1.5 per cent decline to the tune of around to $6bn decline in textile exports during third quarter of the current year as compared to corresponding period of last year.
The industry is in doldrums since June this year and it was at its lowest ebb during the biblical floods which damaged cotton raw material beside the infstructures lading to textile units and factories. Prices in international markets and the levies on textile exports also badly affected the performance of our textile sector, which is the backbone of our economy. According to textile and clothing exporters, their profits have declined substantially last month as compared to the same period last year. Meanwhile, economic experts say that the recent power subsidy to the textile sector would help improve the situation. As a matter of fact, the textile losses are mainly due to floods. Like other sectors, our textile industry is also badly hit by massive floods as one-third of our cotton crop which is considered to be cash crop for Pakistan, has been damaged by abnormal rains and flash floods. The impact of the floods is so mammoth that financial experts say that our textile exports can shrink by a whopping 35 per cent due to the crisis in the industry caused by unavailability of cotton raw material for industries in coming months.
This very vital sector which is our main source of foreign exchange in the form of finished and non-finished products, is also going to suffer a substantial loss in terms of exports as sixty per cent of its products go abroad while the sector will not be able to produce that much products due to unavailability of raw material. while the remaining forty per cent products meets the local demands but due to the inflation and the overall economic melt-down, it is also facing a crisis on the local front as currently the demand in the domestic market for textile goods has fallen badly due to dire economic conditions. It may be recalled here that our exports were set to increase over $2.8 billion during the current fiscal year on the heel of encouraging figures of $2.51 billion exports last year. Everything was heading in the right direction, but the abnormal rains and subsequent flash floods wreaked havoc with the cotton crops due to which all our hopes were dashed to ground and now it is almost impossible to maintain that momentum in exports for the time being.
Only a mega incentive package can save this sector from the current situation. On the other hand, our textile industry is also reeling in pain due to high prices of power and that also badly hit the exporters and many factories were also shut down in the post floods situation due to high power prices. However, it is welcome to note that the Govt has taken notice of this crisis and the provision of power subsidy package for Pakistan's export industries is a welcome development. Under this new announcement, the textile sector will avail the per unit electricity cost set at Rs19.99. The demands of Pakistan Textile Exporters Association (PTEA) are justified and hence it is good that the government lent a ear to their grievance. Though some circles say that the subsidy will badly impact the budget deficit, but that claim does not hold water as increasing exports will provide a helping hand to our economy. In fact, it is prudent decision and quite in conformity with the requirement of the situation in the post floods scenario when our exports are in doldrums. However, the lowering of electricity prices for the textile sector will help this vital sector compete with the regional competitors and contribute to the economy. It may be mentioned here that our textile exports were heading in the right direction till August, showing a growth of over 7pc, which was quite encouraging but to torrential rains and then flash floods wreaked havoc with the cotton crops and damaged almost third of this cash crop, landing our textile sector in severe crisis, causing closure of various textile units as well. To be very specific, textile sector is also second most important sector after agriculture as it employs an estimated ten million persons and its share in terms of contribution to our economy is eight per cent which is a substantial contribution. As a matter of fact, enhancing exports is essential and the only way forward for enhancing our economy which is in dire straits. And it is the duty of the government to provide power and other facilities and tariffs to them on affordable prices so that they can meet their exports orders. Recently, the Pakistan Textile Exporters Association was making hue and cry over the pathetic state of affairs on textile sector front and they were rightly doing so as the shortage of good quality cotton, increasing cost of production due to high fuel prices are the main factors behind the closing of some textile units across the country.
Again, it is mainly the small exporters and manufacturers who are badly hit as the larger firms which supply to big companies have good stocks of raw cotton but the small producers and manufacturers do not have this privilege and they are unable to compete with their counterparts in the international market and will be unable to meet their export orders due to the prevailing situation. The only way-out is to provide incentives in the form of low power prices and also the availability of cotton raw material so that they can get a way forward.
The textile sector companies closure should be stopped at all costs as it will also render thousands jobless ion these testing times when our economy is in bad shape and the inflation is in double-digit with the prices of essential almost out of reach of the common man. It may be recalled here that last year, the textile sector experience a real boon which can be gauged from its prodigality and revenue graph which was historic high touching the record figure of $19.35bn, showing a massive rise of 25pc. In fact, the current woes can largely be attributed to the colossal damages to cotton crop in unprecedented floods and abnormal rains in July and August. The shortage of raw material has resulted in high prices of fibre which have risen to $0.85 a pound while the demand for cotton apparel is steeply declining in recent month.
Published in The Daily National Courier, December, 01 2022
Like Business on Facebook, follow @DailyNCourier on Twitter to stay informed and join in the conversation.