Court approves 14-day judicial remand of PTI leader Fawad Ch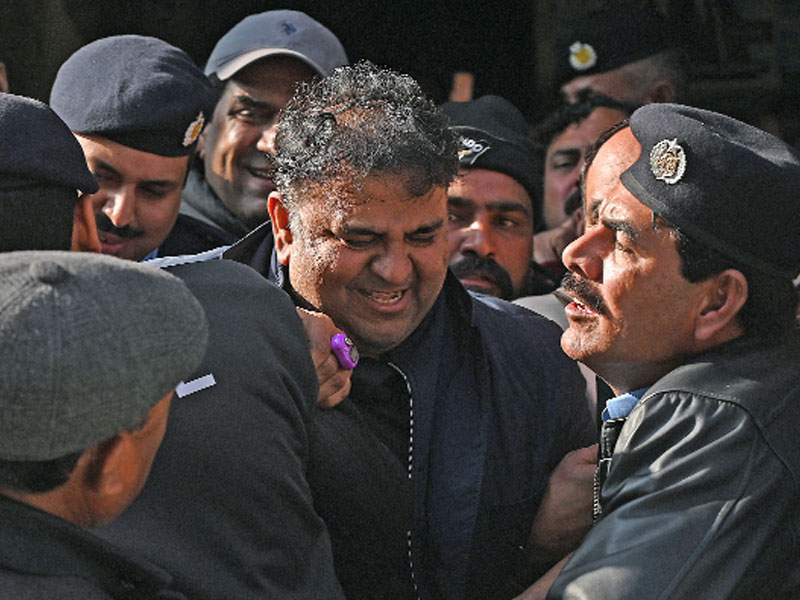 ISLAMABAD: A District and Sessions Court rejecting plea for 7-day extension in physical remand sent Pakistan Tehreek-e-Insaf leader Fawad Chaudry to Adiala Jail on 14-day judicial remand in case over "Inciting violence against constitutional institution".
As remand ended, he was produced before Judicial Magistrate Waqas Ahmed Raja amid tight security. PTI leader was arrested from Lahore on Wednesday on charges of sedition for "Threatening" Chief Election Commissioner and members of Election Commission of Pakistan. At outset of hearing, PTI leader's counsel Advocate Babar Awan responded "Fawad Chaudhary is not terrorist".
"Election Commission has made itself government," remarked lawyer, saying that ECP's job is to conduct elections. He questioned, "If Election Commission is plaintiff in case against me, how can I ask them for justice in elections?" Fawad said that his words, "Are not just his own but they are party's words and communicates PTI's stance". He produced CCTV footage before court, saying his arrest is "illegal". "I was neither arrested by Lahore Police nor Islamabad Police," he claimed, alluding ruling coalition and establishment were behind his arrest.
Fawad maintained he has filed for Rs 500 million in damages against ECP and filed request for return of his mobile phone from police.
Published in The Daily National Courier, January, 28 2023
Like Business on Facebook, follow @DailyNCourier on Twitter to stay informed and join in the conversation.