Govt turns down Imran's talks offer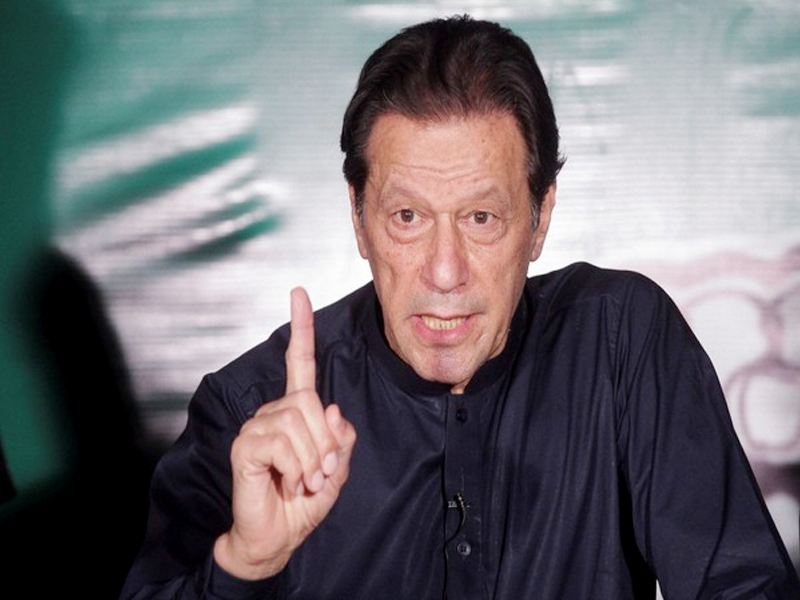 ISLAMABAD: Ruling parties rejected Imran Khan's offer for talks, stating that talks were held with politicians not terrorists and that Pakistan Tehreek-e-Insaf Chief is now himself seeking an NRO.
Development came as PTI Chief constituted seven-member negotiating team to hold talks with government for developing consensus on date for general elections amid massive crackdown. Responding to offer, supreme leader of Pakistan Muslim League-Nawaz Nawaz Sharif took to twitter to state that talks are held only with politicians. "There will be no talks with group of terrorists and saboteurs who burn memorials of martyrs and set country on fire," he said. In connection with negotiations with Pakistan Tehreek-e-Insaf, Railways Minister Khawaja Saad Rafique made it clear that there was no way to negotiate with embattled party following events that transpired on May 9. Speaking to media outside Jinnah House, Rafique took swipe at Imran Khan over forming seven-member committee in bid to negotiate with incumbent government. "Who's going to talk to them," he questioned. He claimed that Khan had asked his team to end negotiations with government, which were held last month on orders of Supreme Court. In line with May 9 vandalism, he urged Khan and PTI leadership to admit their mistake and apologise to entire nation. "They should issue public apology. What PTI did was not under guise of politics," Rafique added. In statement, Minister for Information and Broadcasting Marriyum Aurangzeb said, "Those who attack state are punished, they are not negotiated with." She claimed that Imran's appeal for talks is actually an appeal for an NRO.
She reminded Imran that he had not talked with opposition on economy, Kashmir, national security issues, Covid-19 and FATF issue but he is now urging for talks. Minister for Poverty Alleviation and Social Safety Shazia Marri of PPP said Imran was responsible for situation arising after May 9. She said talking about talks now was nothing but eyewash. She said mobs attacked Jinnah House in Lahore and GHQ in Rawalpindi on order of Imran. "He keeps his children in safety of London but incites children of nation to commit anti-state acts," she said.
Jamiat Uleme-e-Islam spokesperson Hafiz Hamdullah called Imran mastermind behind May 9 attacks. He said targeting military installations was tantamount to waging war against state. A rebel, he said, is not negotiated with but deserves severe punishment.
Published in The Daily National Courier, May, 29 2023
Like Business on Facebook, follow @DailyNCourier on Twitter to stay informed and join in the conversation.