Harassment at Workplace – Women melancholies at length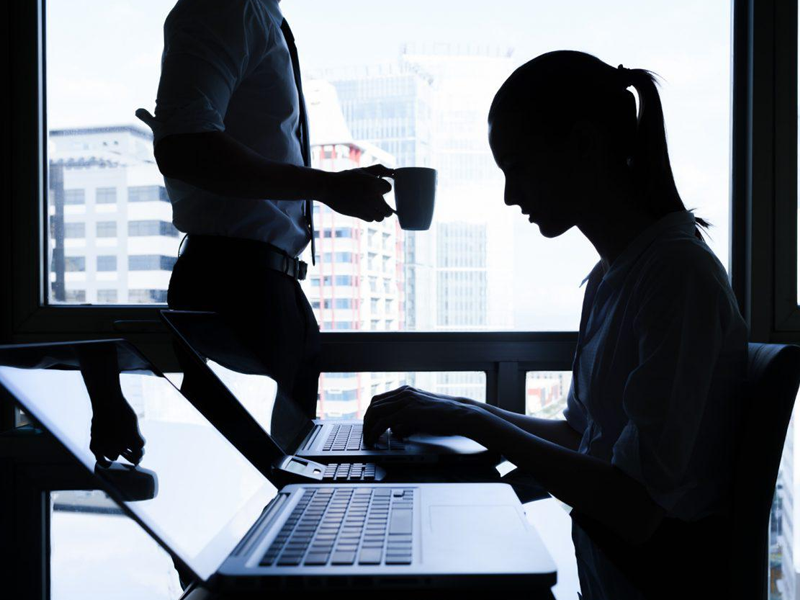 In today's environment, the menace of Harassment faced by the women gender at workplace needs proper attention of every single organization. As a result of this, women generally turns reluctant in becoming a workforce at any place. Without any doubt, it is the utmost responsibility of the corporates and the institutions to ensure a safe and secure working environment to the females.
It is pertinent to mention here that the protection against harassment of women at the Workplace Act 2010 gives legal protection to women against harassment at the workplace, and reforms the existing legislation regarding women's right to work in Pakistan.
Harassment against women at workplace, an ugly reality in Pakistan, according to several studies, including one conducted by the Alliance against Sexual Harassment ('AASHA'). A research study conducted in Lahore has shown that about 58 percent of nurses and doctors are sexually harassed, usually at the hands of other doctors, nurses, attendants, patients and visitors. In the long run, the peril of harassment at workplace is gearing up fast which ultimately discourages women in Pakistan from continuing employment at one side, while on the other side it also reduces their job performance resulting into the prolonged psychological issues and health hazards. Government of Pakistan has passed the Protection against Harassment of Women at the Workplace Act 2010, which aims to protect women from incidents of workplace harassment.
Getting into the detail, it is explicated that sexual harassment is a tendency defined as an unwelcome behavior. Sexual harassment at workplace is a widespread problem in the world whether it be a developed nation or a developing nation or an underdeveloped nation, women faces brutalities all around. Men and women both witness this immoral act but the percentage of the female gender is much higher across the globe. Sexual Harassment is one of the biggest problems our women are facing today in different sectors of life. We rarely pass through a week without a reminder of these kinds of incidents which should be termed as "social problems".
Any employer or the peer taking undue advantages of the female incumbents by citing countless favors including promotions, tours and other mix of intrinsic and extrinsic rewards should be dealt with iron hands as they not only destroy anyone's life but also play a vital role in defaming any institution. In simple words, sexual harassment is all about "any unwanted or inappropriate sexual attention. It includes touching, looks, comments, or gestures". It has also been observed that many sexual harassment incidents remain unreported by the victims taking place in the workplace, due to the fear of boss, refraining from guilt in the society and the family or afraid of being terminated from the employment. Every country is facing this problem daily. No female worker is safe and the sense of security is lacking in them.
There are certain developments in laws of many countries to protect women workers from Sexual Harassment. Sexual harassment includes many things like actual or attempted rape or sexual assault, unwanted deliberate touching, leaning over, unwanted sexual teasing, jokes, remarks, or questions and the list goes on and on. It is the need of the hour that every female should develop a certain area of limit in any kind of workplace relationship and also attitude matters a lot, right attitude at a right time with higher level of ingenuity that actually defines anyone's upbringing, family background and the cultural norms and the teachings.
Published in The Daily National Courier, September, 21 2022
Like Business on Facebook, follow @DailyNCourier on Twitter to stay informed and join in the conversation.