Interior Minister needs mental examination: Pervez Elahi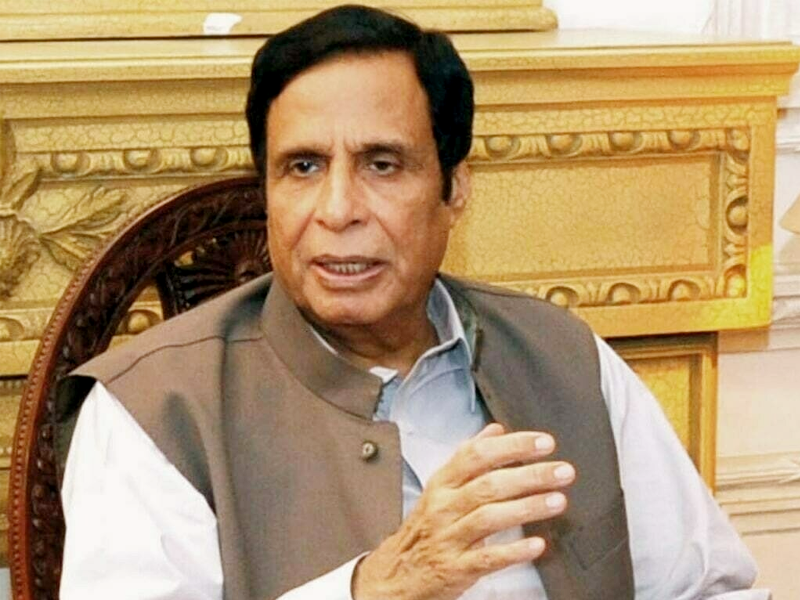 LAHORE: Former Punjab Chief Minister and Pakistan Tehreek-e-Insaf President Pervaiz Elahi advised federal government to conduct mental examination of Interior Minister Rana Sanaullah.
Pervaiz Elahi said that Rana Sanaullah kept raising slogans of "Maru ya Mar Jao" [kill or die] to challenge Imran Khan. He added that government should conduct Sanaullah's mental examination. He said that Pakistan Muslim League Nawaz is defaming honourable judges for its own benefit.
He lambasted Prime Minister Shehbaz Sharif for criticising honourable judiciary, saying that premier should remember his past before launching criticism as he had allegedly forced judges to give verdicts in his favour.
PTI President said that there is no conflict over judiciary or people protecting Constitution, adding that it is usual to disagree on technical issues in any institution. He further added that all judges are equally respectable and protectors of Constitution. Former Punjab CM termed free wheat programme as 'stunt' to make money just like laptop scheme. He said that Shehbaz Sharif is again whitewashing national exchequer under guise of free wheat 'stunt' while deliberately pushing country towards default.
Published in The Daily National Courier, March, 29 2023
Like Business on Facebook, follow @DailyNCourier on Twitter to stay informed and join in the conversation.